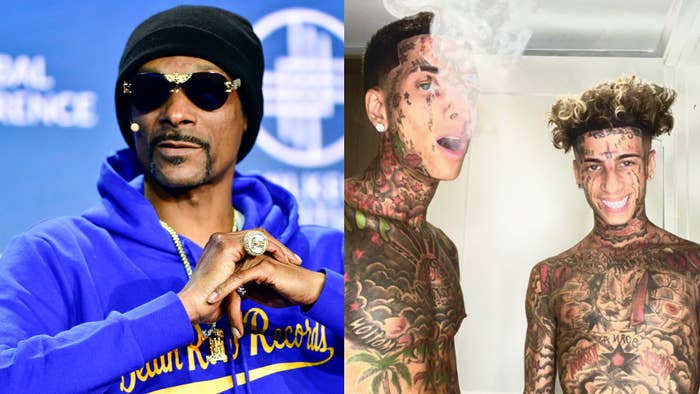 Snoop Dogg has issued a brief but apparently still headlines-worthy response to one half of the Island Boys TikTok duo's prior remarks.
For some context, it's worth noting that Snoop previously reacted to an Island Boys video during a segment with comedian Kevin Hart. In that clip, Snoop said he was "speechless" and referred to the duo as "two goofballs in the pool." Later, one half of the duo—Kodiyakredd, to be specific—threatened to "beat [Snoop's] ass."
While the Kodiyakredd clip itself appears to be from some time ago, Snoop's response didn't happen until Wednesday.
"I don't want no [smoke] wit cuz," Snoop wrote alongside a number of emoji.
The other half of the Island Boys, Flyysoulja, has since responded to Snoop's IG update, saying in a Stories post on Wednesday that Snoop "wants to cancel us."
Real riveting stuff all around.
While the Island Boys were last in headlines in connection with an apparent AI-generated image and Kodiyakredd's arrest on allegations of domestic battery, Snoop recently spurred news coverage with his support of the ongoing WGA strike.