As should have been expected, a viral image purporting to show the late Jeffrey Epstein with the Island Boys as children does not in fact show that at all.
First, we turn to TMZ, which spoke with Flyysoulja of the TikTok duo about the image that's been circulating for weeks now. As Flyysoulja noted, the image purports to show the convicted sex offender—who died by suicide in jail back in 2019—on a private island with a group of young children.
However, Flyysoulja and his brother, Kodiyakredd, didn't leave their home state of Florida until they were adults. Furthermore, the viral twins have always looked identical, unlike the two children some were falsely claiming to be the Island Boys from the image in question.
Meanwhile, the image itself has now been identified by multiple sources as most likely having been made using AI. On Instagram, an upload of the image from March carries with it an Altered Photo warning citing independent fact-checkers. Per PolitiFact, the image "was posted on an artificial intelligence art account."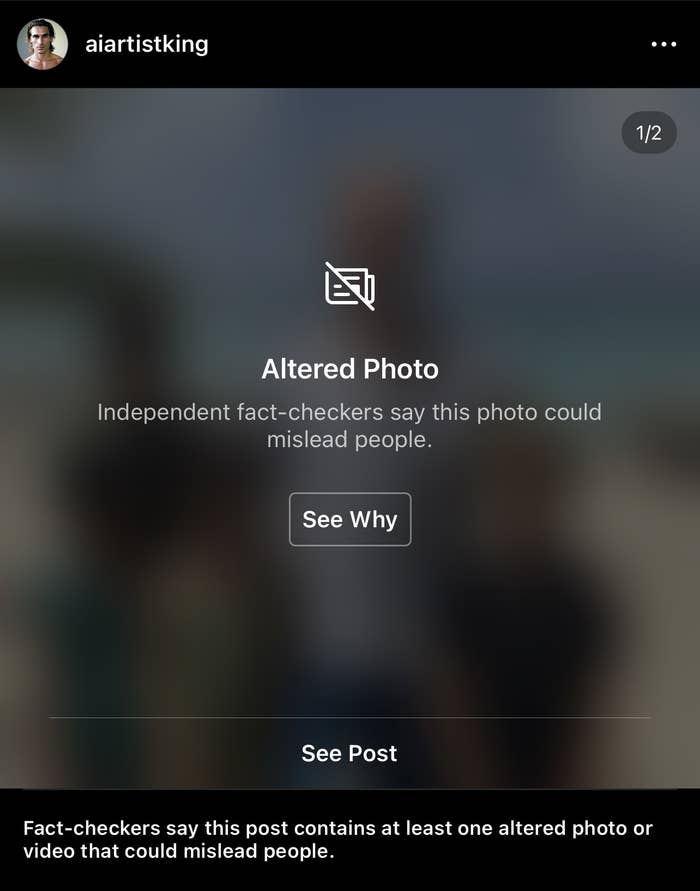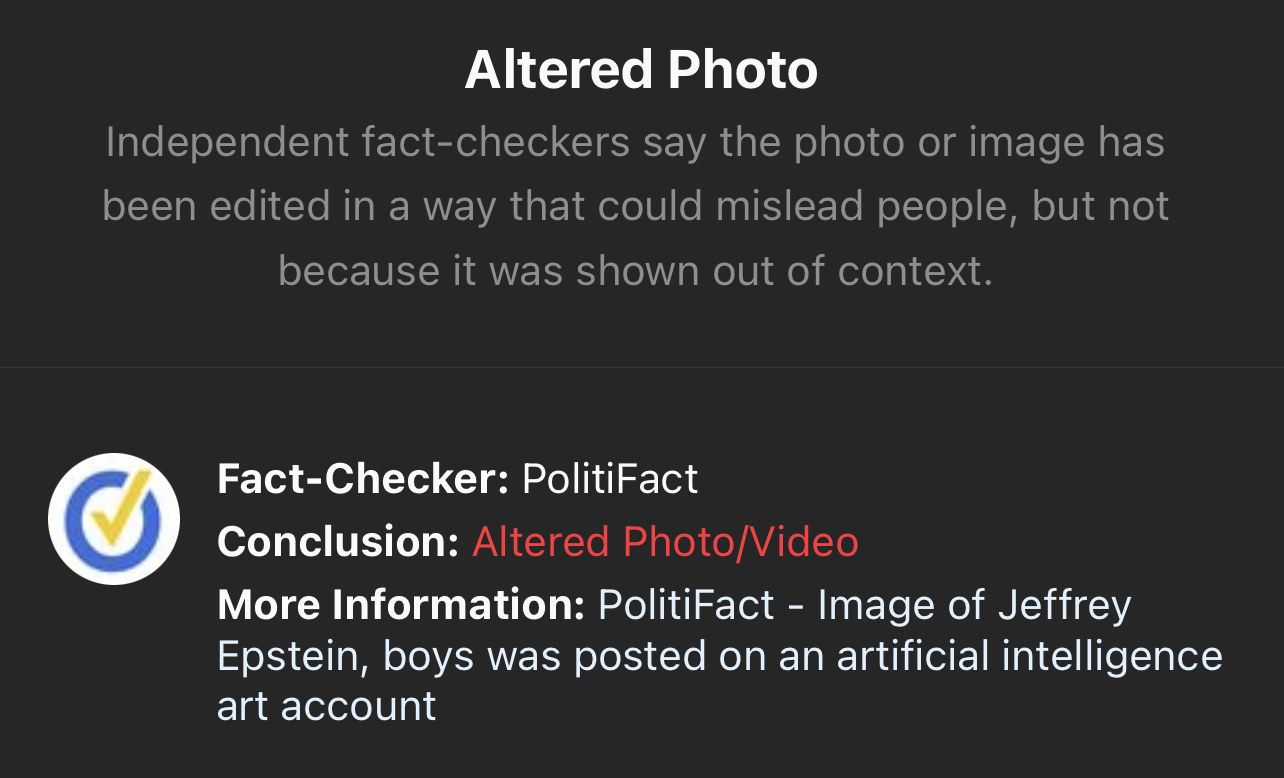 The image has also been marked with a disclaimer on Twitter, with that warning stating, "Image generated by Artificial Intelligence originally posted on Instagram by a profile that no longer exists. This is not a real picture of the Island Boys as kids."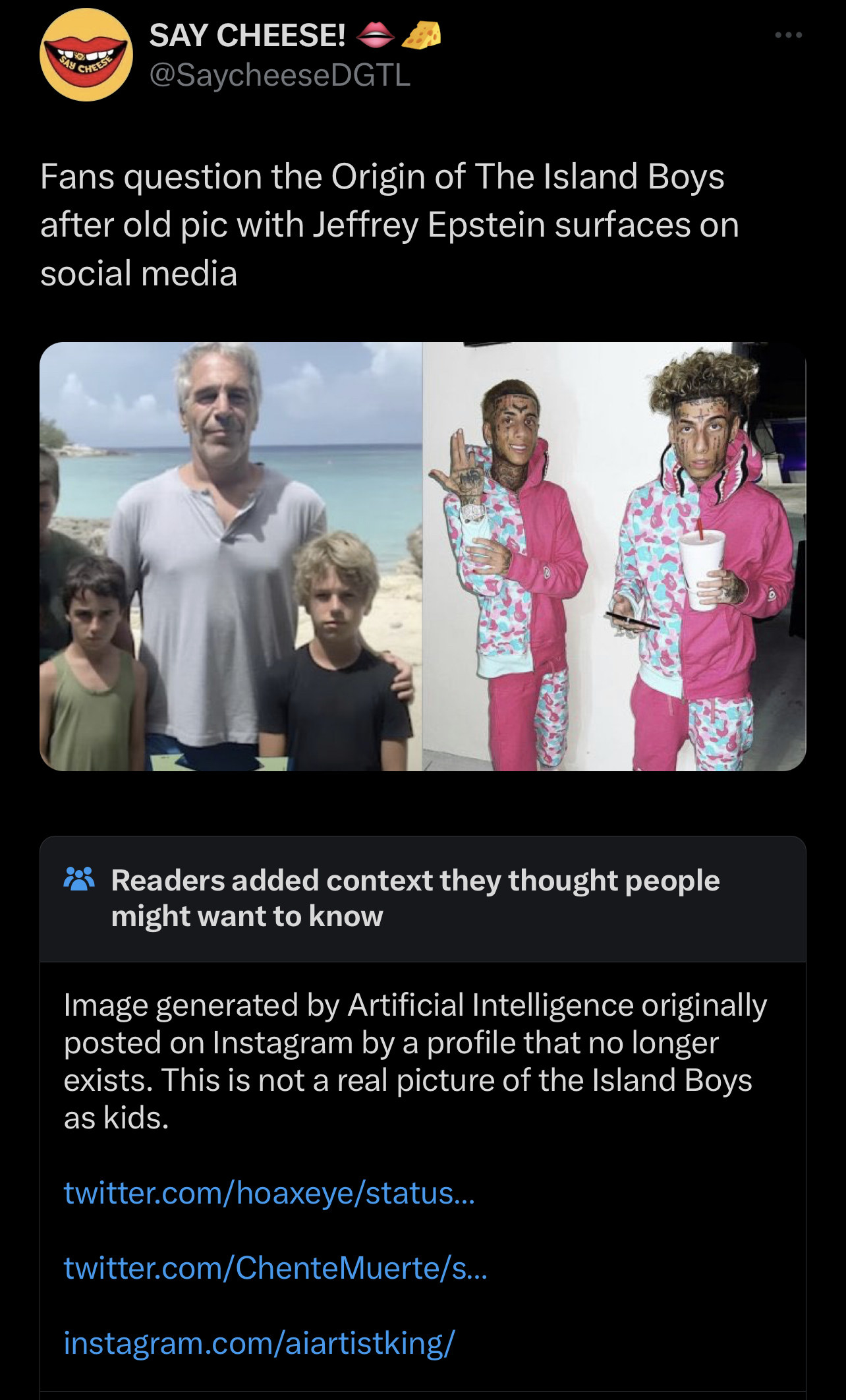 Earlier this month, Kodiyakredd made headlines in connection with his arrest for alleged domestic battery in Florida. Per multiple reports at the time, Kodiyakredd—real name Franky Venegas—was arrested in the Pompano Beach area after allegedly pushing his then-girlfriend into the shallow end of a pool at an Airbnb, resulting in the woman allegedly hitting her head. Furthermore, the woman was reported to have been seen with injuries to her "chin, legs, and arms."
Addressing the allegations on social media, Kodiyakredd claimed the situation was "not what it seems."