Chasing Summer, the follow-up to SiR's acclaimed 2018 project November, is coming soon.
Thursday, Top Dawg Entertainment and RCA Records shared first single "Hair Down" featuring fellow TDE artist Kendrick Lamar.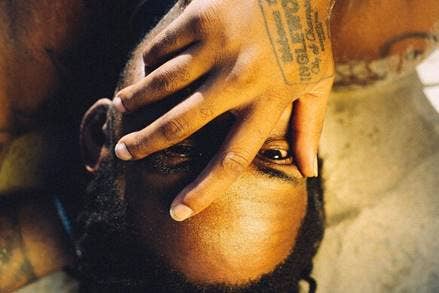 "He did exactly what he's supposed to do, man," SiR told Zane Lowe Thursday of getting in the studio with Kendrick for the new track. "The song is about being confident in yourself, and he's living his life and he definitely let it be known in that verse. I'm a huge fan, I don't even got to really say it, you know what I mean? You should've seen me in a session when he was recording his verse, I'm sitting there like a kid. I was just trying to soak it all in, man."
Stream "Hair Down" below via Apple Music. Up top, catch the video.
His new project, SiR told Lowe Thursday during a World Record discussion, came together after some "frustrating" work.

"I'm hands on with everything, doing my own mixing and my own recording," he said. "I took my time with this and it shows in the work, and I'm ready to let everybody see what we've been working on, man. It's a long time coming, so I'm definitely excited. I learned that the best thing I could ever do for myself is be honest in my music and be true to myself."
As for additional features on Chasing Summer aside from Kendrick, SiR said fans can expect some "crazy" ones that are hard to describe in words.
"I just want to share my album," he said, noting the key to collaborative success is to not give in to the instinctual artistic urge to "take over" a session.
Chasing Summer is out Aug. 30.