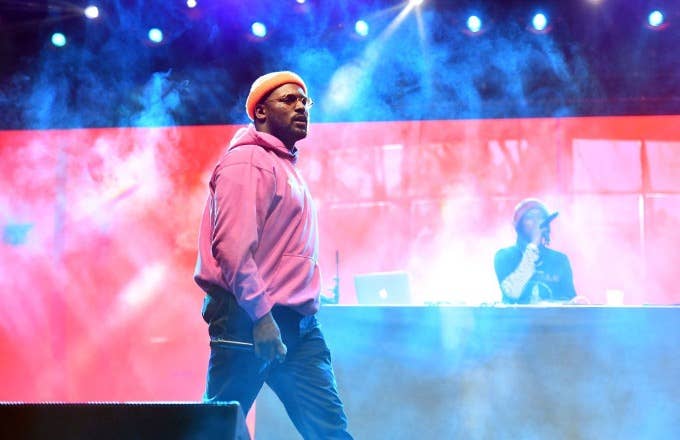 Mac Miller and Nipsey Hussle get special shout-outs in the liner notes for Schoolboy Q's latest.
In the CrasH Talk booklet, Q sends a special message of gratitude to both artists, whose tragic deaths partially inspired the album's delayed release.
"A song or an interview won't explain How mucH of a brutHa u was," Q said of Mac. "love u and r last convo was all I needed, tHanks for everytHang."
Speaking on Nipsey, who was fatally shot outside of his Marathon Clothing store in Los Angeles last month, Q said his dedication to community betterment has inspired him to no longer "ignore tHe Help my city needs."
In an interview with Big Boy earlier this week, Q looked back on the reactions to Mac's death, comparing those whose tributes were self-serving to those doing the same in the wake of Nipsey's murder. "I was a little offended when [Mac Miller] died and mad people were, like, reaching out and doing all this Mac stuff," Q said. "I have a lot of respect for Nipsey and their people so it's, like, let them grieve. And I feel like everybody's trying to make it about them."
As Q recently explained in a great Jeff Weiss piece for GQ, his new album's arrival owes a great deal to his newfound love for golf and some blunt advice from his TDE family. "I'd be in the house smoking weed, just waiting to go to the studio every day," he said. "That's not a good life. That brings on depression."