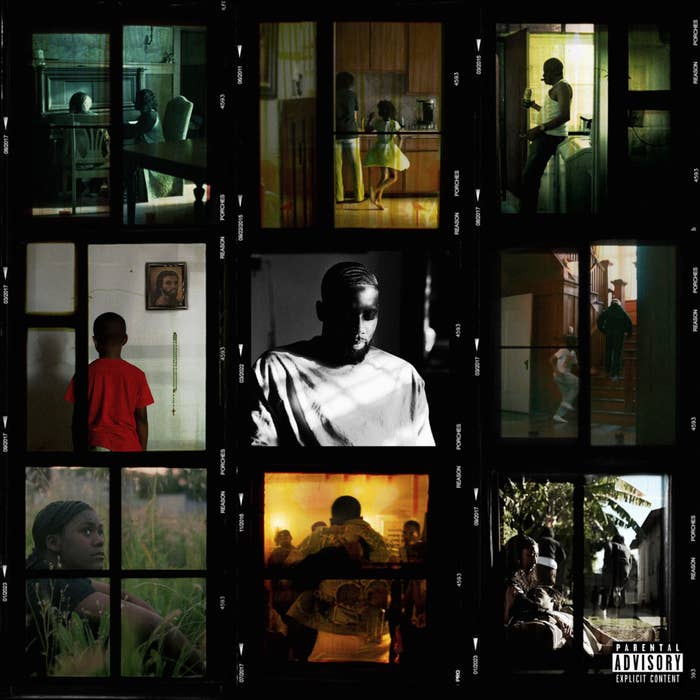 After accusing Top Dawg Entertainment of sabotaging its release, Reason has officially rolled out his sophomore album.
Titled Porches, the new album uses its namesake as a narrative device through which Reason explores human connectivity. Per press notes, Reason lyrically pulled from his own experiences of moving to Carson from South Central when he was younger.
"Tonight I'm about to celebrate, enjoy the love, drink and vibe!" Reason told fans when sharing the album Thursday night. "I'll give my thanks tomorrow but y'all know who y'all are and I love tf outta y'all."
Doechii, London Monét, Zacari, SiR, Junii, Boi-1da, Hollywood Cole, and more all join Reason for the 17-part Porches experience. Listen below via Apple Music and Spotify.
At the top of the week, Reason discussed his TDE frustrations during an interview on the BACKONFIGG podcast. According to Reason, there were "certain features lined up" for the album that were ultimately not "executed." He said the same of general content and rollout plans, with TDE co-president Moosa ultimately joining the conversation to push back on the remarks. Punch later addressed the comments on Twitter.