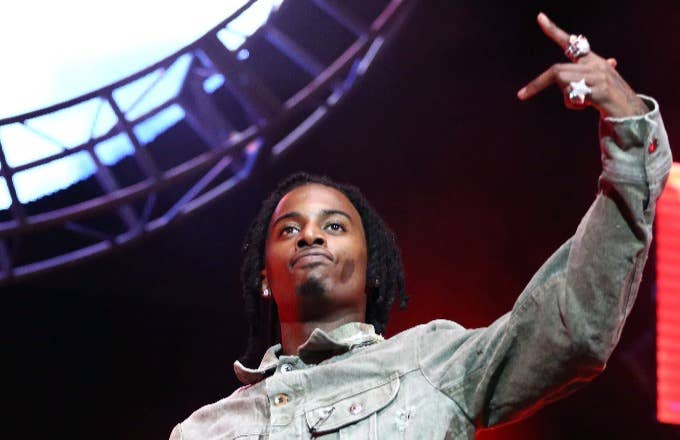 Whole Lotta Red is the tentative title of Playboi Carti's next project, his first batch of new music since this May's highly replayable studio debut Die Lit. At a recent tour stop at the Showbox SoDo in Seattle, Carti treated attendees to a sampling of two possible Whole Lotta Red inclusions.
The two teased cuts have distinctly different feels, and you're most certainly not hear to read what they sound like when you could just as easily hear them yourself, so check the tweeted clips:
Carti is currently out on the road with his Neon Tour, a trek that'll keep him on the go through at least late December. The next stop is slated for the Roseland Theater in Portland Nov. 8. See the full run of dates below.
Whole Lotta Red will be a nice addition to my Apple Music library whenever it drops, but let's not move so far forward that we forget all about the previously teased collab tape with Lil Uzi Vert. Alongside imagery of The Damned's Captain Sensible and Dave Vanian in social media posts last September, Carti confirmed a "Carti Uzi tape" was afoot. That tape, however, has yet to materialize in an official capacity.