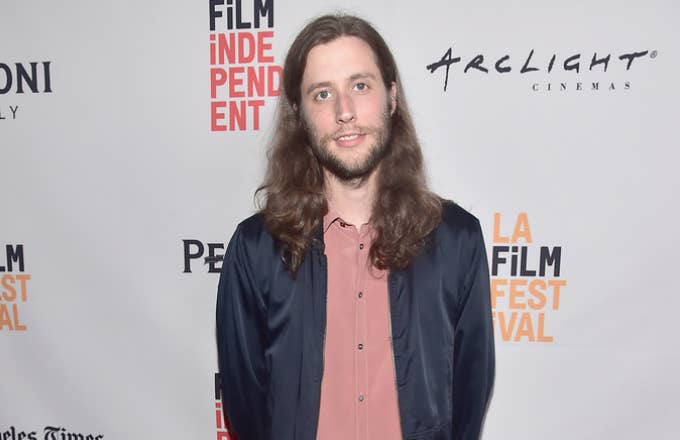 Black Panther not only has an overwhelmingly stacked list of artists assembled on its Kendrick Lamar-curated soundtrack, but it also has an equally enthralling score from composer Ludwig Göransson. The frequent Ryan Coogler and Donald Glover collaborator recently sat down with Pitchfork for a deep-dive on the creative process behind the score and the inspiration that can only come from true immersion.
Göransson, whose creative relationship with Coogler dates all the way back to their USC short film days, said he knew immediately after reading the Black Panther script that he would have to take some time off for research-related traveling. "I knew the only way I could do this was to go to Africa and do research," he told Sheldon Pearce. "I took a month off and traveled to Senegal. I got connected with this artist, Baaba Maal, and traveled around with him while he was on tour. After, I was able to get into a studio and just record amazing musicians for week."
After a month in Senegal spent choosing instruments for each theme and character in the film, Göransson went to South Africa to visit the International Library of African Music in Grahamstown.
"There was a British guy who went around to thousands of different tribes in Africa with a field recorder, recorded the music, wrote down what it meant, bought their instruments, and brought it all back to the library," he said of the experience. "There are 20,000 vinyl records in there and hundreds of instruments, and a lot of that music doesn't exist anymore because of colonization. So I spent a lot of time listening to these recordings and discovering. It was an extremely inspiring experience, and I returned to L.A. with a new idea of how I could use all this traditional African music."
As for how his score complements the elements found on Lamar's Black Panther album, Göransson teased that there is some overlap between the two projects in the final edit of the movie. "Being able to have Kendrick on board for a project—that's like a dream collaboration for everyone," he said. "I can't go into specifics about what's going on where, but I worked with Kendrick and Sounwave. I was with them in studio for a bit and there are collaborative excerpts throughout the movie."
Later in the interview, Göransson spoke briefly about the sessions for Childish Gambino's Grammy-nominated album Awaken, My Love! The album first started coming together after an experimental jam session, with Glover ultimately pushing for more cohesiveness. "Out of that initial jam session, we made an album that was really interesting but wasn't as cohesive as Donald wanted it to be," he said. One year later, Awaken, My Love! was born.
Göransson's full interview can be found here and is very worth your time.