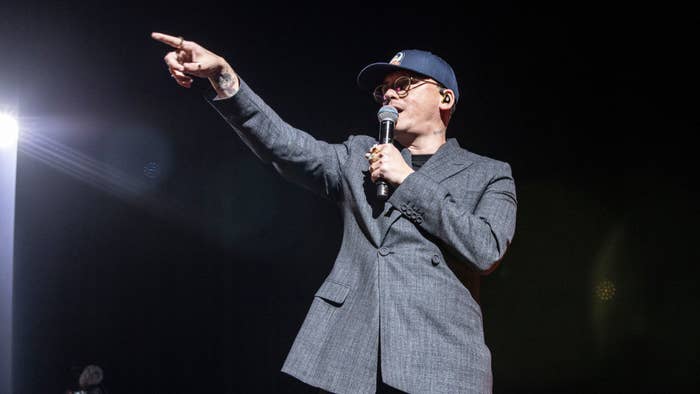 Logic's catalog has been acquired by Influence Media Partners in a deal said to be worth eight figures.
In a statement announcing the deal, Logic pointed to his desire to "reach new audiences" as being integral to the acquisition.
"Making music has always been a creative outlet and a form of therapy for me, and I've been humbled by how deeply it has connected with people around the world," Logic said, adding that he was "excited" to partner with Influence on the deal.
Among the 185 songs confirmed to be included in the deal are are "1-800-273-8255," "Homicide," "Sucker for Pain," and "Everyday."
"Logic is a changemaker with an independent mindset and entrepreneurial spirit," Rene McLean, Influence Media Partner and Founding Advisor, said in a statement shared on Thursday. "He's proven himself to be a multifaceted artist who never confines himself to one box."
Last September, Influence made headlines for a similar deal for Future's publishing catalog. That deal, per a press release at the time, included 612 tracks dating back to 2004.
For Logic, June has been a particularly busy month. Amid his tour with Juicy J, Logic confirmed he had signed his father, Robert Bryson Hall, to his Bobby Boy Records label.
"I wanna sign my father at 69 years old to Bobby Boy Records right now and give him what he always wanted. … Your dream came true, Daddy," Logic said when bringing his father out at a recent show to commemorate the signing.
The tour wraps up on Friday with a show in Phoenix.