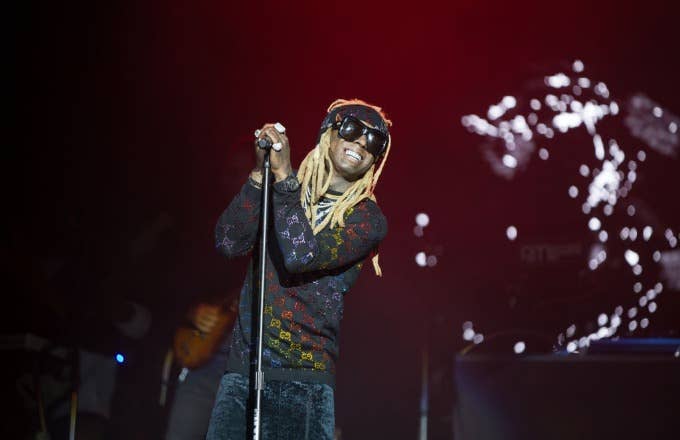 Ahead of a run of top-tier festival appearances this summer, Lil Wayne appears to be teasing the (possibly imminent?) release of a long-awaited project.
By way of an admirably simple but no less effective Instagram Story update, Weezy fans are convinced that the previously teased Funeral is once again being teased. In an update still live as of Wednesday morning, Wayne said simply "⚰️."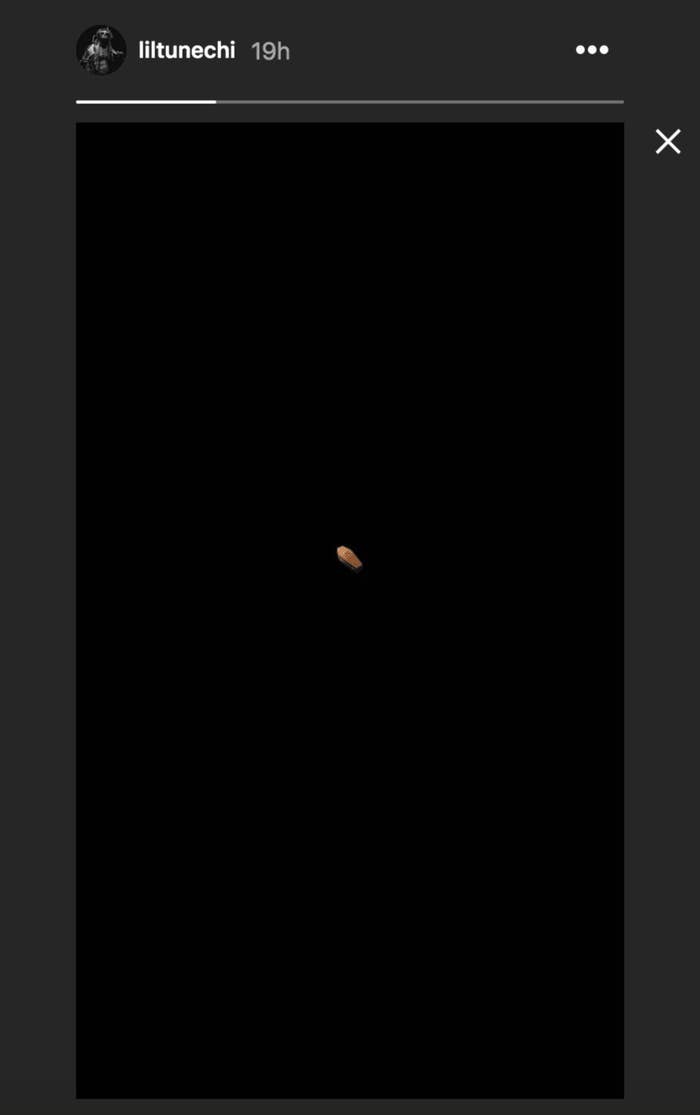 Way back in 2016, Weezy—then still two years away from the release of Tha Carter V—teased the project as both a pivotal moment for his career and a reward for his most dedicated fans.
"Just let people know that that Funeral coming soon," Weezy said near the end of an interview with The Nine Club that November. "That's more music . . . I don't have a release date but I have a whole bunch of good news coming soon. If you are a Wayne fan, I know we've been going through a lot of tough times right now, but if you are a Wayne fan, we about to hold our heads high soon."
Weezy has teased Funeral since then, though a firm release date has not yet been announced.
Among Weezy's confirmed 2019 festival dates is a headlining spot on the Life Is Beautiful Festival in Las Vegas, Nevada. Billie Eilish, Chance the Rapper, Post Malone, Gunna, Maggie Rogers, Carly Rae Jepsen, and Sheck Wes have also been announced for the downtown throwdown this September.