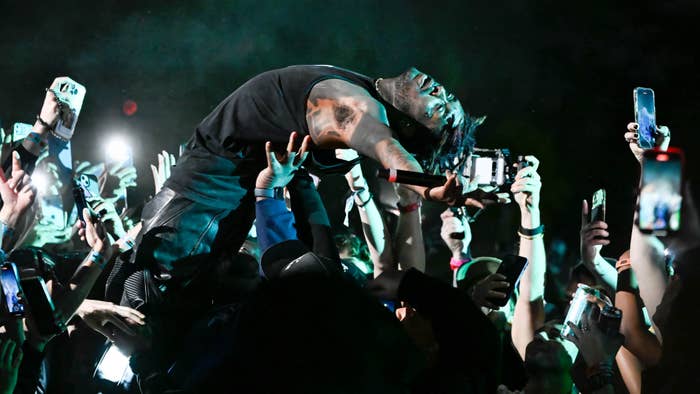 The Pink Tape takeover continues.
Friday, Lil Uzi Vert rolled out details for the Live Nation-produced Pink Tape Tour, which notably marks their first headlining trek in five years. The 17-date run launches with a show at the Armory in Minneapolis on Oct. 21 before also hitting Chicago, Birmingham, Atlanta, Los Angeles, and more.
Fans in Boston will have the unique privilege of enjoying an Uzi headlining show on Halloween, no doubt an enviably well-aligned collision of experiences.
Fittingly, the tour closes out on Nov. 22 with a Wells Fargo Center throwdown in Uzi's hometown of Philly.
See a full list of dates below. Ticket sales launch on Friday at 2 p.m. local time via Ticketmaster.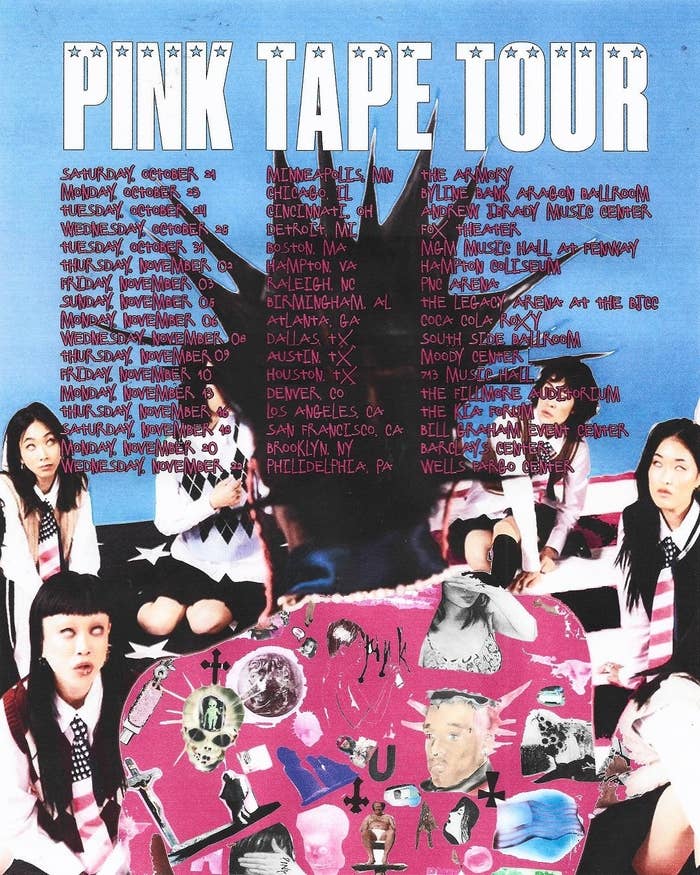 At about the halfway mark of 2023, it's safe to say this has been an extremely rewarding year for Uzi fans. Not only were we given the release of the long-awaited Pink Tape project (with a running time of 94 minutes!) but we were also treated with a heartwarming Nardwuar reunion, a just-as-memorable Montreality clip, an impressive Bring Me the Horizon and Daryl Palumbo collab, and a Rolling Loud California set that spawned multiple Satanic Panic-fueled reactions.
On Friday, Lil Uzi Vert was the subject of the latest video from popular YouTube personality Finn McKenty, a.k.a. the Punk Rock MBA. Per Finn, Uzi has arguably "saved rock" with their Pink Tape success.