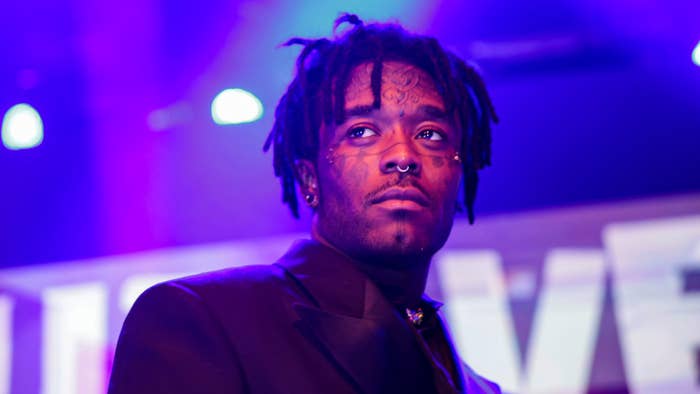 Lil Uzi Vert is at the center of another memorable interview, this time with the prolific folks over at Montreality.
Right at the top of the ensuing video, which was captured amid this year's Rolling Loud Portugal proceedings, Uzi was asked to reflect on what they were like as a 10-year-old. This question resulted in an apparent reference to JT, with whom Uzi has been linked for some time now.
"When I was 10 years old, I was just horny," Uzi said. "I was horny at 10 years old. I used to look at pictures of Buffie the Body, Cherokee, Roxy Reynolds. And what I did was I took my mind and I created the perfect girlfriend and that's who I have now."
Deeper into the interview, Uzi was asked to provide some advice on how best to protect one's inner child. In the middle of providing their insight on this always relevant topic, Uzi invited Ken Carson and Destroy Lonely to join them for the remainder of the interview.
"Well, the way that you protect your inner child in this world is not protecting it," Uzi advised. "You just let it free and whoever accepts you, accepts you. Whoever don't, don't. You gon' have friends, you gon' have foes."
Elsewhere, Uzi detailed a prom night memory they say "changed my life," professed the superiority of Cartoon Network, explained their superpower (as well as the respective superpowers of Ken and Lonely), and more. At the end of the interview, Uzi also shared a special "message to the youth" that's sure to be widely quoted in the coming days.
"The message to the youth is, if you wanna be a vamp go on and bite you a bad bitch. Go bite a bad bitch if you wanna be a vamp!" Uzi said.
See below for the full interview, which Uzi bills as "the only time you will see the vamps link with the wolves."
The interview arrives fresh off the release of Uzi's long-teased Pink Tape, which arrived last Friday. Joining Uzi across the 26-track album are Babymetal, Don Toliver, Bring Me the Horizon, Nicki Minaj, and Travis Scott.
The Eternal Atake follow-up stands as the most expansive capturing of Uzi's unique appeal yet, complete with a rendition of System of a Down's 2001 hit "Chop Suey!" and the Bring Me the Horizon collab "Werewolf." The latter is the second time Uzi and BMTH have linked up, as they previously joined Daryl Palumbo of Glassjaw on the recently released "AmEN!"
Pink Tape, per Hits Daily Double, is currently projected to open in the top spot on the Billboard 200.