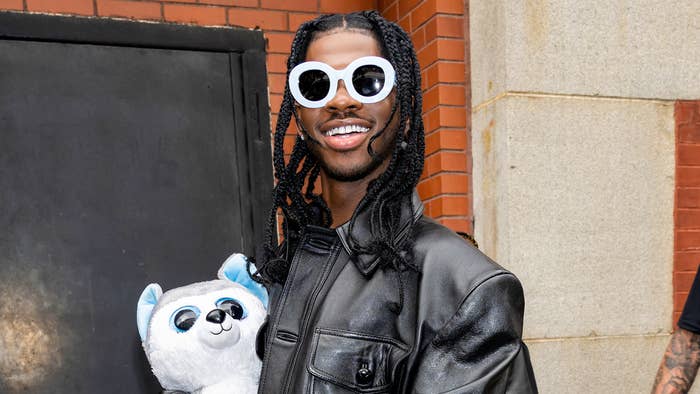 Over the weekend, a group of "homophobic protestors"—including a group by the name of Christ's Forgiveness Ministries—was stationed outside of a Lil Nas X show in the Boston area. As is often the case with these types of stunts, the group employed the use of a microphone for the purposes of yelling into the void as excited X fans entered the venue to enjoy the limitless joys of secular music.
X himself documented a portion of the proceedings, including his team's efforts to deploy free pizza to the group. 
"[J]ust told my team to send them pizza," X said in one tweet, adding that this was "really good promo."
In a subsequent update, this time including the added benefit of some hilariously slowed-down footage, X revealed the group "didn't want the pizza." X also joked that he "accidentally fell in love with one of the homophobic protestors," later adding that he couldn't stop thinking about "the cute homophobic guy" who was protesting outside his show.
"I just know we had a connection," he said.
The Long Live Montero Tour is next set to hit New York's Radio City Music Hall for two nights, followed by a stop in Philly on Sept. 22. X is currently scheduled to be on the road through November.