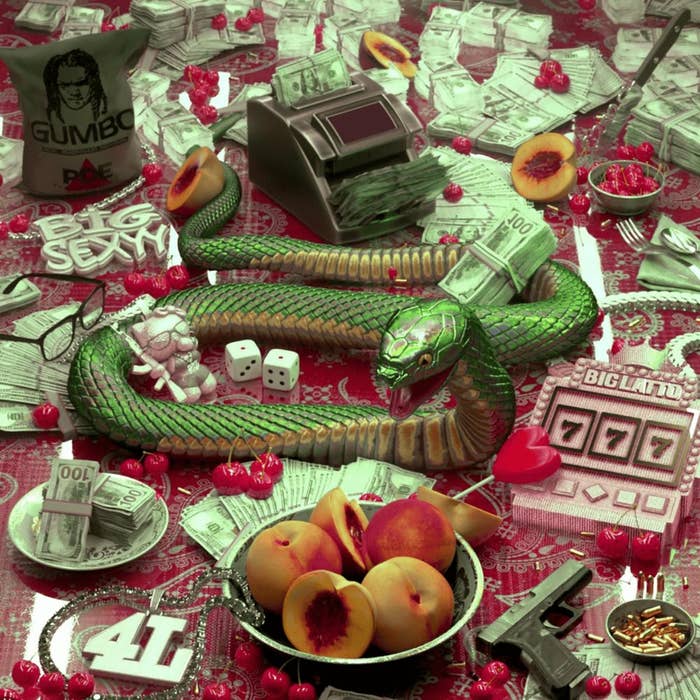 Latto and Sexyy Red breathe new life into Young Nudy's "Peaches & Eggplants," the original version of which recently notched a run of noteworthy charts success.
In the remix, Sexyy Red opens with a request for the target of her lyrics to "hit from the back" and "rip off my tracks." From there, she tucks in a mention of her astrological sign and details what it means within the context of such situations:
"Me and Nudy off a Perc

He wanna see how this coochie work

Fuck me good, n***a, make me squirt

I'mma Aries, that mean I'mma flirt"
In the second verse, Latto makes playful references to 1090 Jake and Benzino while detailing a man who's "eatin' my booty on tape."
"I got him eatin' my booty on tape

I might expose him like 1090 Jake

He don't eat pussy, he gots to go

Give me that neck like Benzino

Give me that neck like, 'Where it go?'

One thumb in my bootyhole"
See the track's official lyric video below, and/or grab it on Apple Music and Spotify.
The original "Peaces & Eggplants," produced by Coupe and included on Nudy's Gumbo album, featured 21 Savage. On the Billboard Hot 100, the single peaked at No. 49 and also made strong showings on the Hot R&B/Hip-Hop Songs and Rhythmic charts.
This week, in addition to dropping the "Peaches & Eggplants" remix, Nudy also rolled out the official video for Gumbo track "Okra" directed by iNIGHTLYFE.
Latto, meanwhile, became the first rap artist in 2023 to hit No. 1 on the Hot 100 thanks to her Jungkook collab "Seven" back in July. Meanwhile, Sexyy Red recently announced her first-ever headlining tour. The Hood Hottest Princess Tour kicks off in Boston on Oct. 16 and will also hit New York, Nashville, and more.