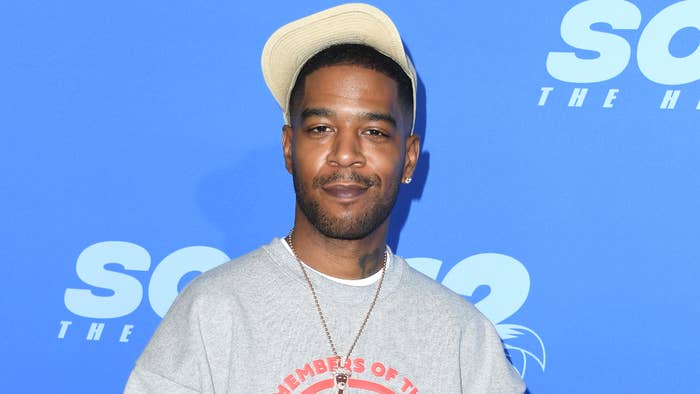 Kid Cudi has reflected on checking himself into rehab in 2016, revealing in a new cover feature that he thought at the time it was "maybe" the end of his career.
Cudi is among the artists in T: The New York Times Style Magazine's 2022 culture issue, which—in the words of editor-in-chief Hanya Yanagihara—is "dedicated to living a creative life." Others featured in the special issue include Ethan Hawke, Saweetie, Jonathan Bailey, and Beanie Feldstein.
In his accompanying article, Cudi spoke candidly about the variety of "new perspectives" one can access with age.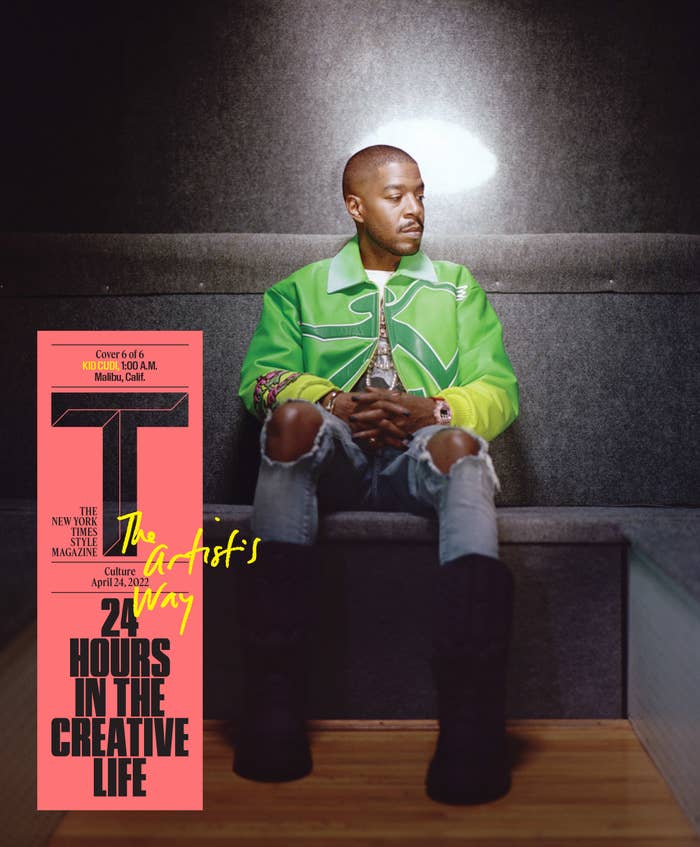 "In 2016, I was in rehab. I was at the bottom," the X star said. "I didn't see anything positive happening for me. I thought that maybe it was the end of my career. After so many years of feeling miserable, it's hard to imagine anything brighter on the horizon." 
The ensuing years, however, proved to be "truly game-changing" for Cudi. "Ever since I left rehab, it's been nothing but me climbing up the mountain, getting higher and higher and achieving more, doing more, seeing more, learning more," he said.
Closing out the piece are some words from the Entergalactic artist on the importance of realizing that even when such progress is made and fittingly celebrated, fans shouldn't assume their favorite creators are somehow impervious to pain. Read the full thing here.
Amid amplification of the T cover on Cudi's official Twitter account on Thursday, a closing quote from the aforementioned facet of the piece was shared:
In a letter shared to social media in October 2016, Cudi opened up to fans about checking himself into rehab "for depression and suicidal urges." In a subsequent Billboard interview amid Kids See Ghosts coverage in 2018, Cudi explained how the collab album with Ye gave him a chance to "update the world." The Cudder album preceding it—2016's Passion, Pain & Demon Slayin'—was written prior to rehab.
This week, fans are getting another another Cudi and Ye pairing thanks to Pusha-T's It's Almost Dry. As Cudi clarified ahead of the track's release, however, "Rock N Roll" marks "the last song u will hear me on w Kanye."