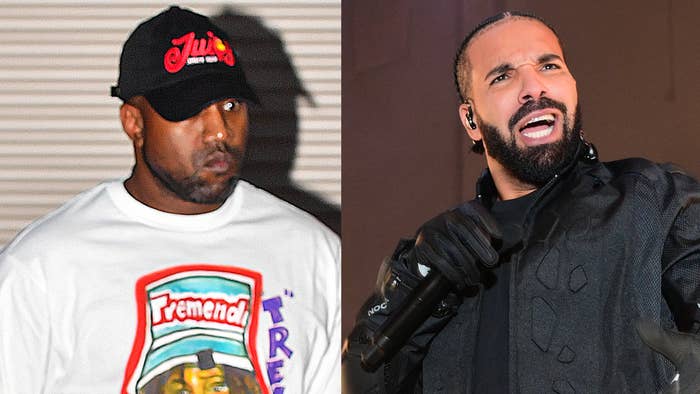 The artist formerly known as Kanye West has addressed Drake's "Circo Loco," saying in a tweet on Friday that he's "done gave this man his flowers multiple times."
As immediate Her Loss consumers will note, the track in question sees Drake making an apparent reference to his and Ye's feud-ending Free Larry Hoover Benefit Concert experience in the first verse. Here are the lines in question, which pointedly include mention of J Prince:
"Linking with the opps, bitch, I did that shit for J Prince
Bitch, I did it for the mob ties"
Notably, the song samples Daft Punk's "One More Time."
In a tweet shared Friday, Ye responded to a listener having tagged him in a separate post about the lyrics.
"Enough already I done gave this man his flowers multiple times," Ye wrote. "Let's really see who are real ops are in this music game. Imagine all the rappers on the same side and everyone cleaning up each others contracts. It's kingdom time. Love Drake."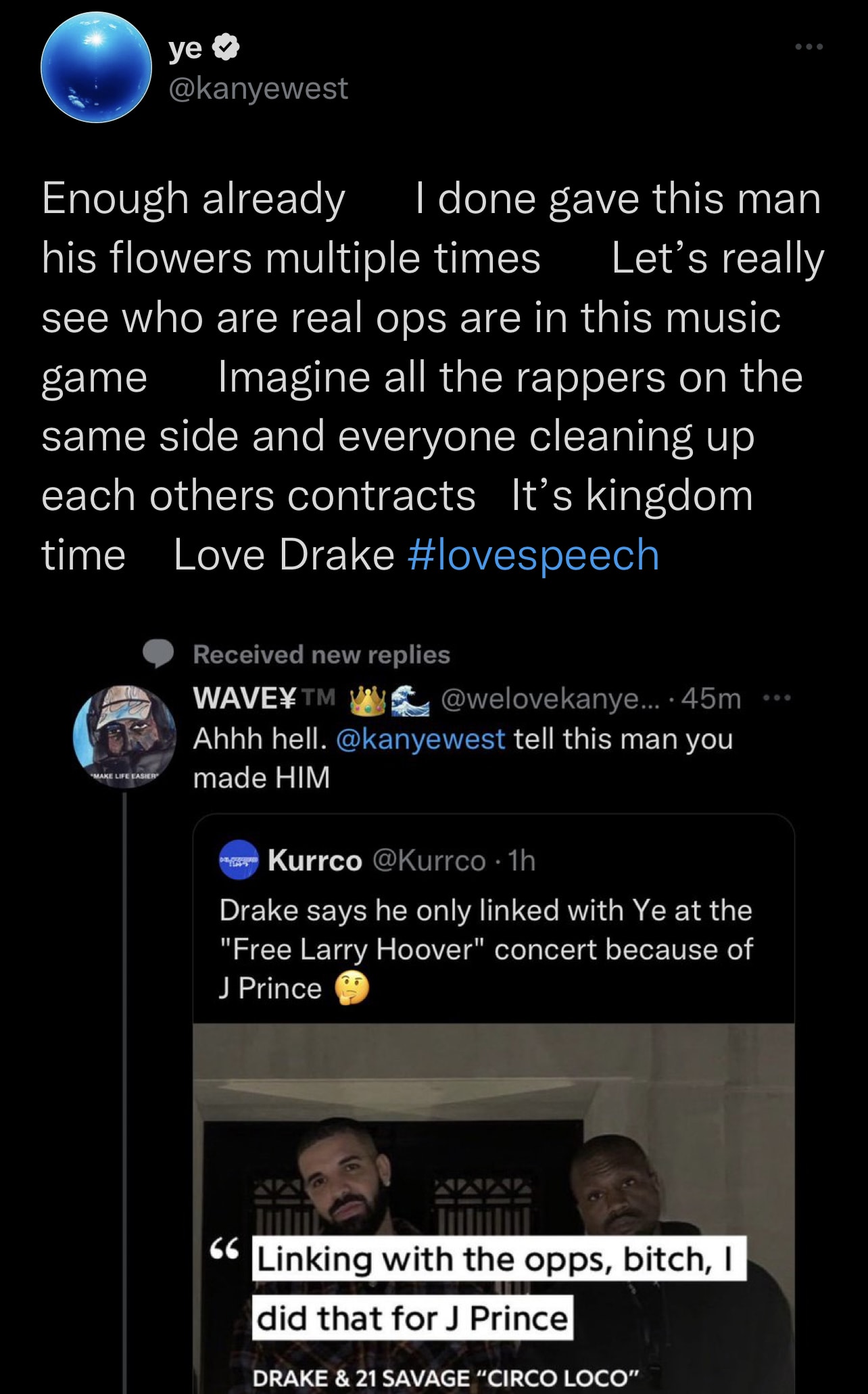 During an appearance on the Million Dollaz Worth of Game podcast in June, Larry Hoover Jr. and J Prince discussed the larger strategy behind Ye and Drake setting aside their issues. As Hoover Jr. explained, the gesture was intended to serve as a "blueprint" for other artists.
"We put our efforts there and brought 'em together hoping that it would be a blueprint for the other artists to try to follow to look and see, like, if these guys can bring it together and put they differences aside and make money and enjoy life, maybe some other people will follow suit," he said at the time.
"Circo Loco," which appears on Drake and 21 Savage's newly released joint album, has also made headlines for Megan Thee Stallion addressing a separate lyrical excerpt, telling other artists to "stop using my shooting for clout."