Justin Bieber Criticized Over "Yummy" Streaming Strategy
Justin Bieber's promo run for "Yummy" has rubbed some people the wrong way. Here's why.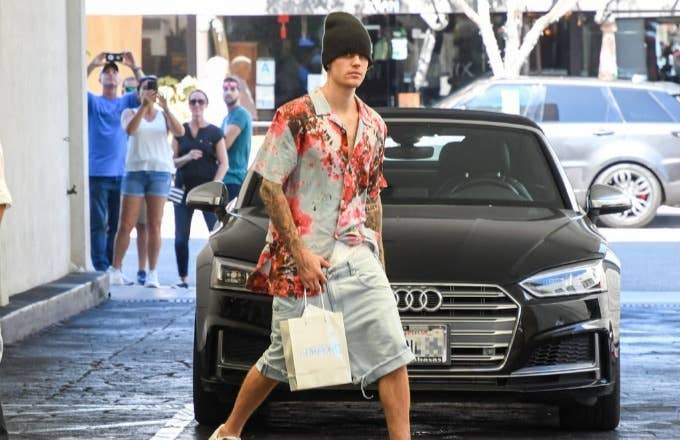 Getty
Image via Getty/ BG002/Bauer-Griffin/GC Images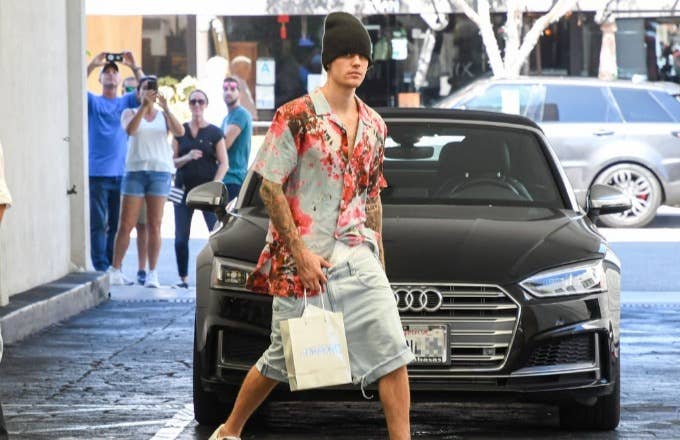 Justin Bieber and his team have taken some measures to promote his new single "Yummy" that have been met with criticism in recent days.
While the Bieber return-signaling track may not land at No. 1 on the Billboard Hot 100 next week (Roddy Ricch's "The Box" is projected to take the top spot), it won't be from a lack of promotion.
Of course, a number of the moves utilized here are entirely expected from an artist like Bieber, such as joining TikTok and launching an official "Yummy" game. Other methods, however, have received scrutiny.
Among the more skeptically viewed promo efforts are the release of signed "Yummy" CD variants, the release of seven different "Yummy" videos, promotional interactions with fans online, and promo involving photos of babies.
Bieber also appeared to share (and later delete) a repost on IG in which specific fan-made instructions were given on how to best stream the new song to ensure higher stats on major platforms (Chris Brown did something similar in 2017). The post instructed fans to, among other things, "create a playlist with 'Yummy' on repeat" with the intention of letting said playlist ride while one sleeps. The instructions also included the suggestion of utilizing a VPN service for those overseas.
The post originated from the seemingly fan-operated IG account @outlyning and includes multiple slides under the heading, "How to Get 'Yummy' to #1."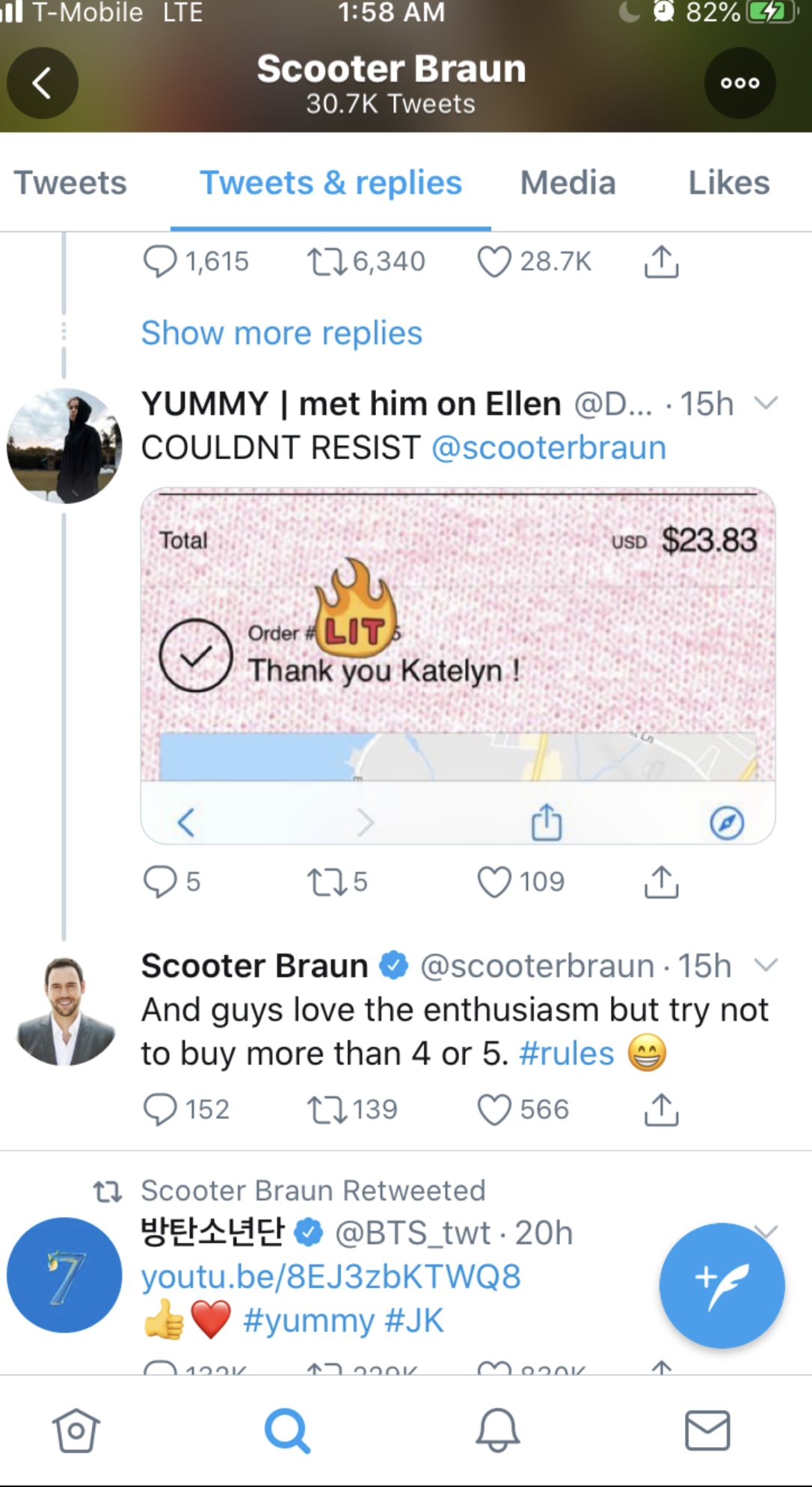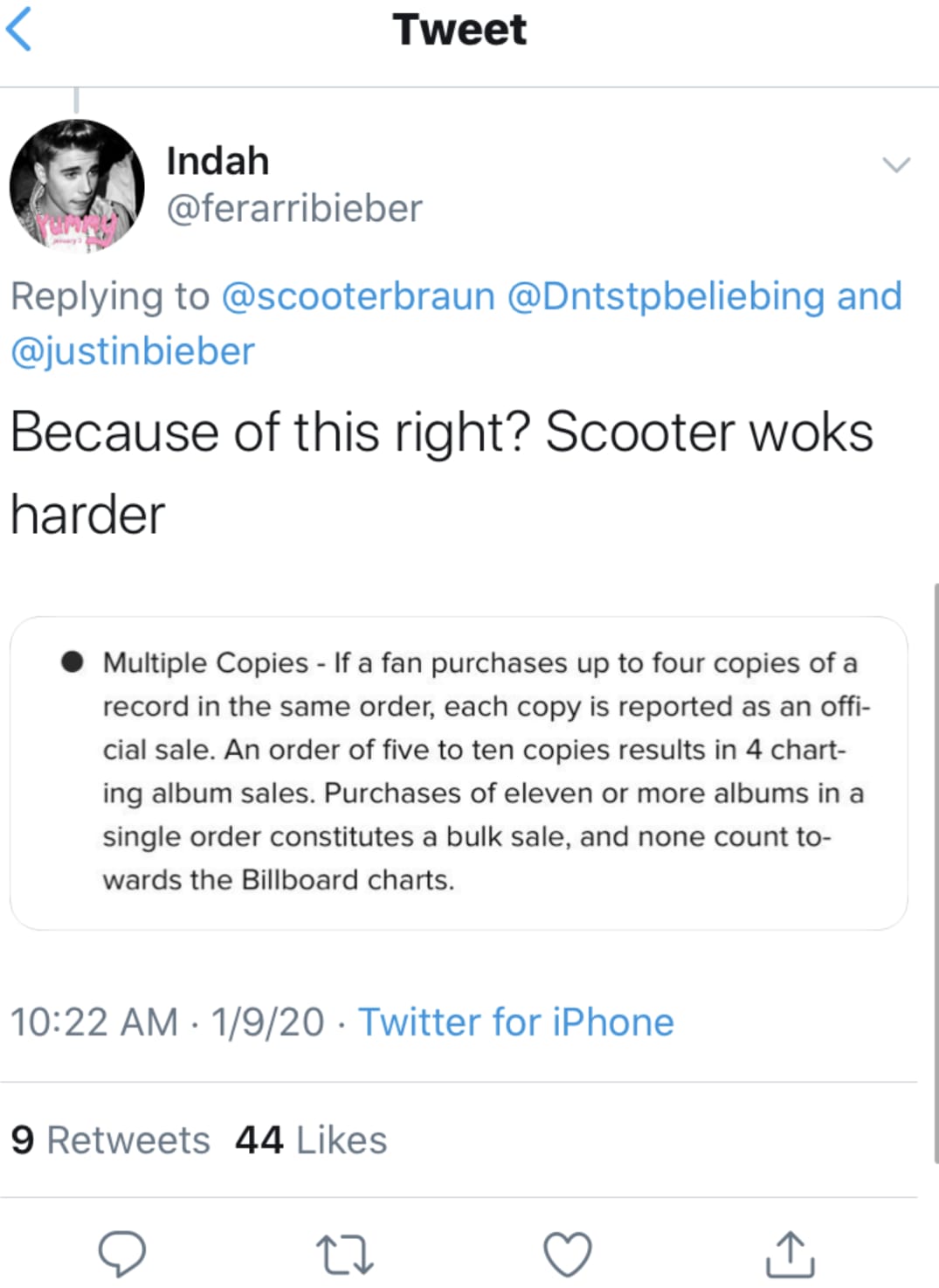 As for those fan interactions, screen-recorded social media clips from Bieber include one in which he asks a fan if they have their computer near them so they can purchase the song:
Even Scooter Braun, manager to Bieber and other leading pop voices, has joined the campaign. In since-deleted remarks shared in response to a fan, Braun and others alluded to chart rules about mass-purchasing by a single user.
While the explanation given here is unconfirmed, previous efforts by fans of Harry Styles involving mass iTunes gifting initiatives and streaming via VPN for chart boosts drew similar criticism at the time. Billboard has also previously stated that bulk stat-boosting efforts are typically caught as an "anomaly."
And lest we forget, the great Tyler, the Creator and DJ Khaled charts controversy of 2019 brought the discussion about the potential for charts manipulation firmly into the mainstream.
Complex has reached out to a Def Jam rep for comment regarding Bieber's promotional strategy for "Yummy," which has also included more standard practices such as heavy meme-ing and hashtagged challenges.
As Fake Shore Drive's Andrew Barber points out, gaming the system when it comes to record sales has been around and has changed through the years. While not illegal, it's fair to say the act is frowned upon.