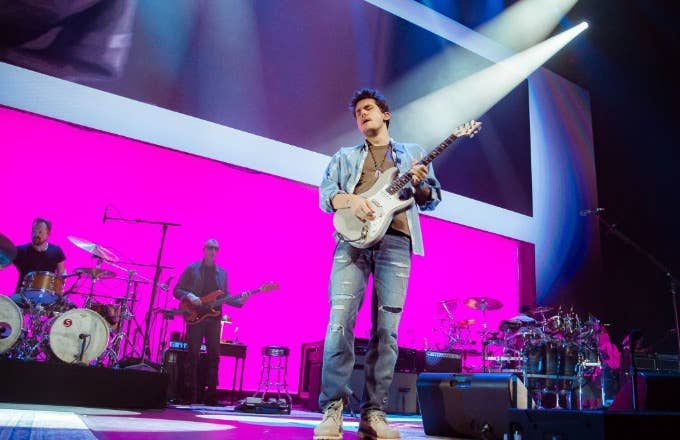 The wicked ways of a life-saving CVS bag form the central thesis behind John Mayer's new impromptu track aptly titled "CVS Bag."
Mayer premiered the song on a recent episode of Current Mood on Instagram, complete with an introduction from the songwriter.
"I wrote this song myself and it's about something we all encounter during the holidays," Mayer said. "So when you go home for the holidays and you stay at your family's house, you're a guest and there's not much you can do." From there, the perils of returning to one's small town beginnings are mined for lyrical prowess.
Mayer notes the struggle of staying with family in a "real small town" that bafflingly continues to shut down "at, like, 8 or 9 p.m." Due to this unfortunate reality, Mayer explained, we humans are often forced to visit the local CVS for a bag stuffed with "mostly snacks, a charging cable, and a thing for my dad."
Hear it for yourself:
Back in September, Mayer released the single "Carry Me Home," marking the latest standalone single ahead of a new album fans are expecting to start taking shape publicly at some point in 2020.