John Mayer, fresh off his debut as a professional tester of friendships, brought Bud Light's Dive Bar Tour to Los Angeles, California Wednesday night and I f**king missed it. Mayer launched the 2017 edition of Bud Light's should-be-annual outing at go-to indie venue Echoplex with some help from Alessia Cara and—it's safe to say—a crowd whose stomachs were filled to the brim with Bud Light, a beverage some say is better for the human body than water.
"After playing to some huge crowds all summer, it was really cool to come play a show in a dive bar here in LA," Mayer said after the show. "I'm glad Bud Light was able to put this on and allow me to play with an amazing singer like Alessia Cara. I had a blast playing with a brilliant young singer like her."
Cara joined Mayer for a cover of Erykah Badu's classic Baduizm single "On & On" and Cara's own hit "Stay." Mayer, in addition to running through some Search for Everything cuts and his back catalog of hits, also performed a cover of Tom Petty's "Free Fallin.'"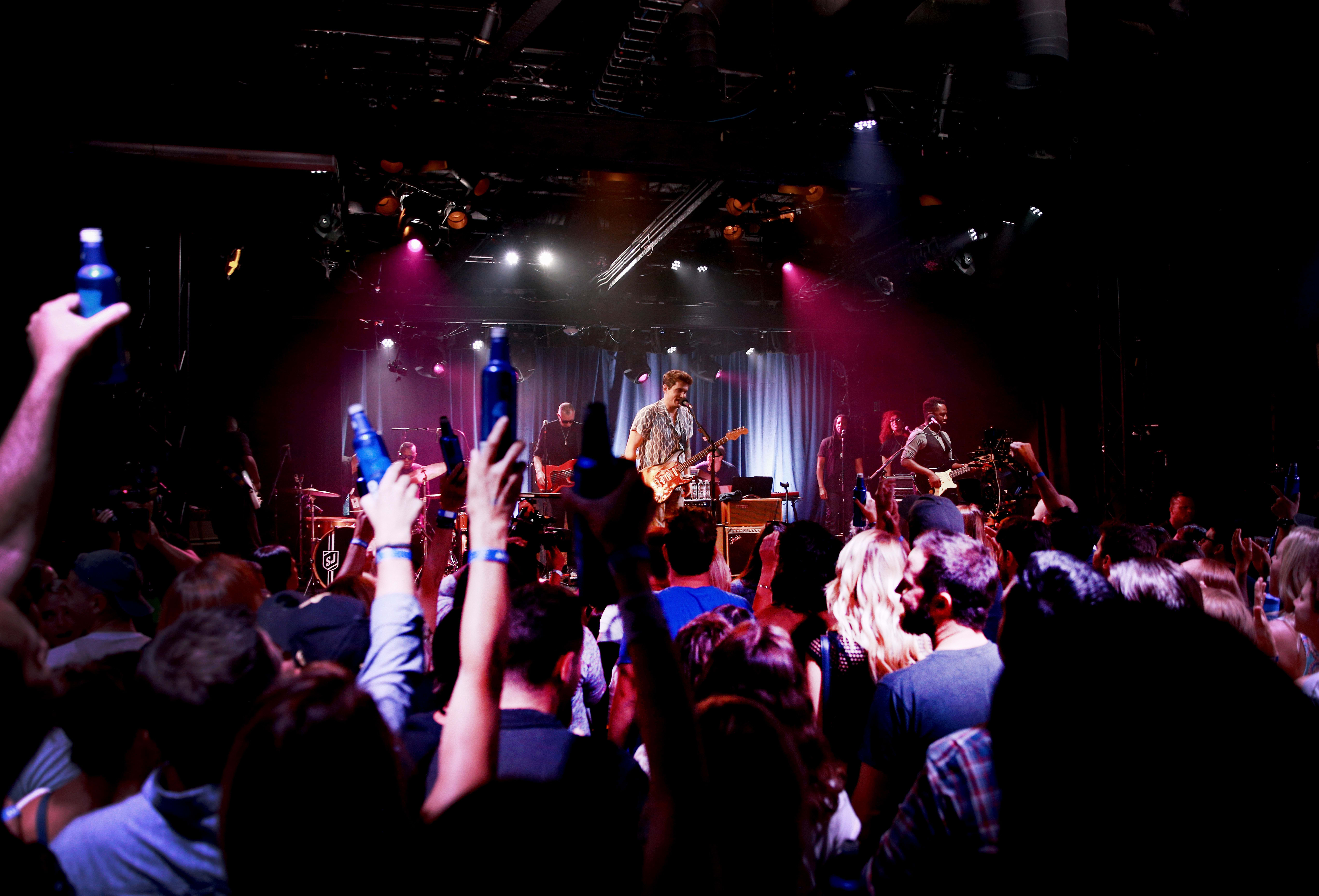 Though I f**ked up and missed out on the show, people far more important than me were apparently able to make it. Big Sean, Jhené Aiko , G-Eazy, Aminé, and reluctant Fantastic Four star Miles Teller were in the house for Mayer's dive bar spectacular.
Catch Mayer's full Bud Light Dive Bar Tour performance in the video below.