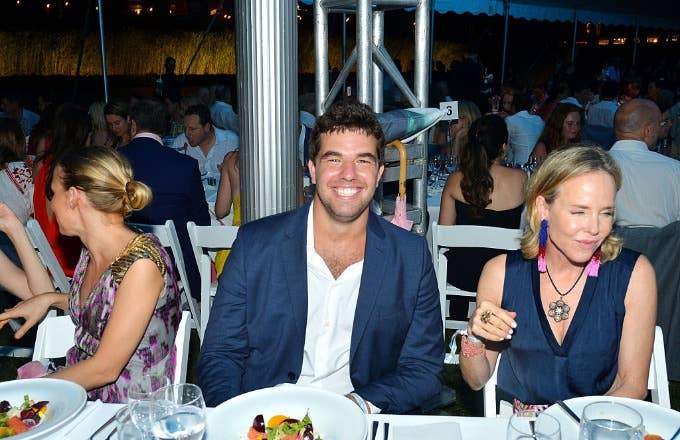 If you have just under $12 million just hanging around and can't thank of any enjoyable ways to blow it, why not consider the island infamously featured in promo footage for the doomed 2017 luxury music festival experience known as Fyre Festival?
The Exumas-set Saddleback Cay island seen in the opening moments of a certain Fyre promo clip is now going for $11.8 million dollars via regional realtor HG Christie, per a Forbesreport. Obvious less-than-flattering Fyre press aside, listing agent John Christie said over the weekend that the recent releases of competing documentaries on the Fyre failure seemingly put new eyes on the island.
"I actually had a buyer the next day after it aired," Christie told Forbes. "They came down to check it out but it ended up not being right for them."
Saddleback Cay, it's worth noting, is not the island (Great Exuma) that was initially set to house the Fyre experience. However, you're already somewhat familiar with the Saddleback Cay vibes if you recall this little gem from the days before Billy McFarland and Ja Rule's ambitious plans came crashing down amid an immediately Twitter-mocked wave of confusion:
According to the HG Christie listing, Saddleback Cay boasts seven major and minor beaches, with one facing the Southerly Winds. There's also a main house, multiple cottages, and promised "easy access" from New Providence via water and sky vehicles. In terms of acreage, prospective buyers can expect 35 of them.
Naturally, Ja was again asked about the Fyre situation during a Breakfast Club interview last month. Reiterating that McFarland did indeed have him fooled, Ja Rule stood by his belief that Fyre Fest was, at least in theory, a good idea.
"It was fucking done wrong," he said at the time. "It was organized bad. The idea of it was dope, the marketing was dope, everything was done very right on that end. The execution was extremely bad, man."