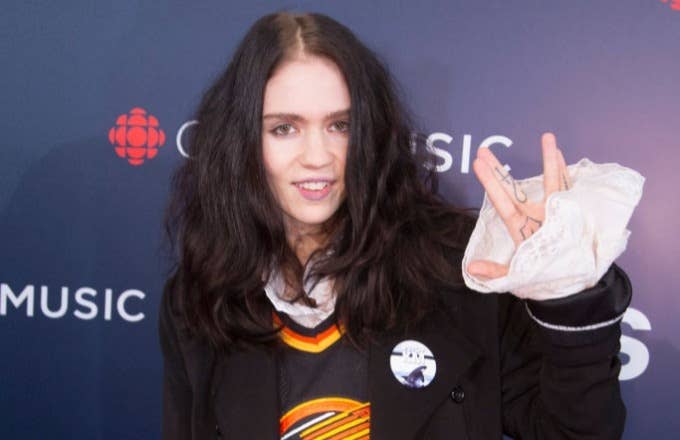 As reported Friday, both Grimes and Azealia Banks—who you might recall dominated a portion of 2018 with a mansion lockdown tale—have apparently been subpoenaed in a class action Tesla suit. Specifically, the presumably boring legal proceedings are connected to Elon Musk's infamous 420 tweet about taking the company private. Now, while Musk's legal team has reportedly argued that Banks isn't a legit witness, the frequent Musk critic has taken matters into her own hands.
In the August 2018 texts, which Banks reportedly shared on social media and have since been screengrabbed, Grimes and Banks mock each other's physical appearance and alleged vices. "You're going to get in trouble sis," Banks says at one point, to which Grimes allegedly responded "narc." Elsewhere, Grimes appears to call Banks "fat" and Banks suggests Musk wants her "fat pussy." Banks also reportedly referred to Grimes as a "brittleboned methhead."
Notably, this isn't the first time text conversations between the two have made their way into the hands of everyday people.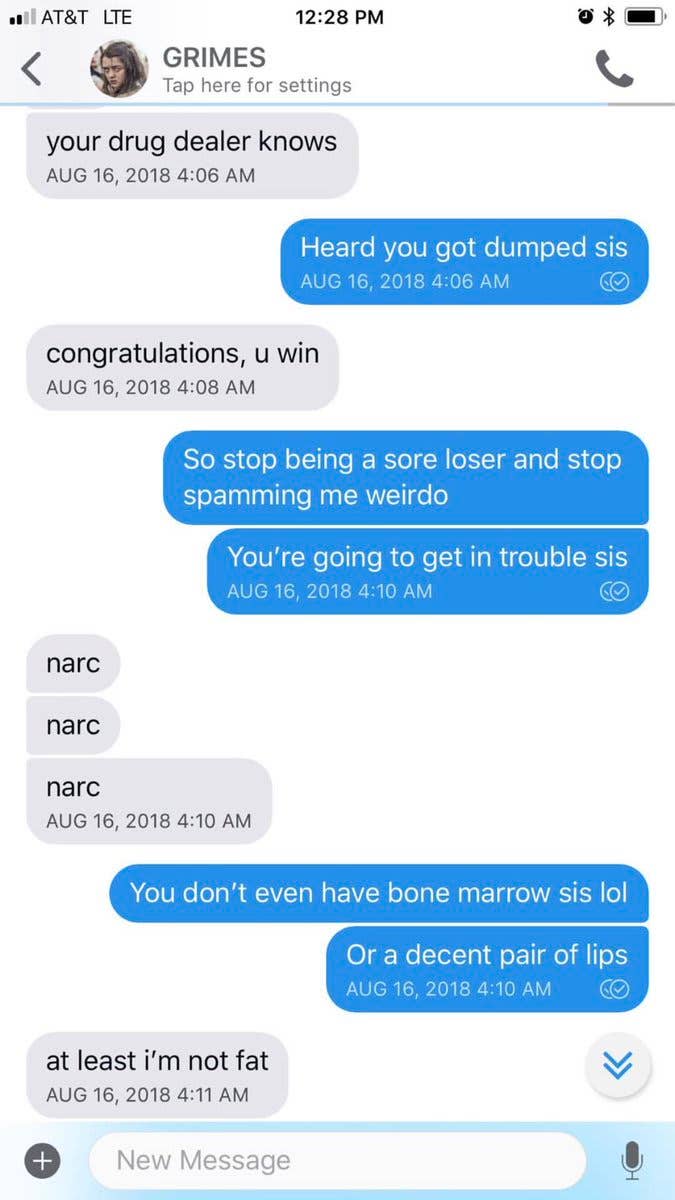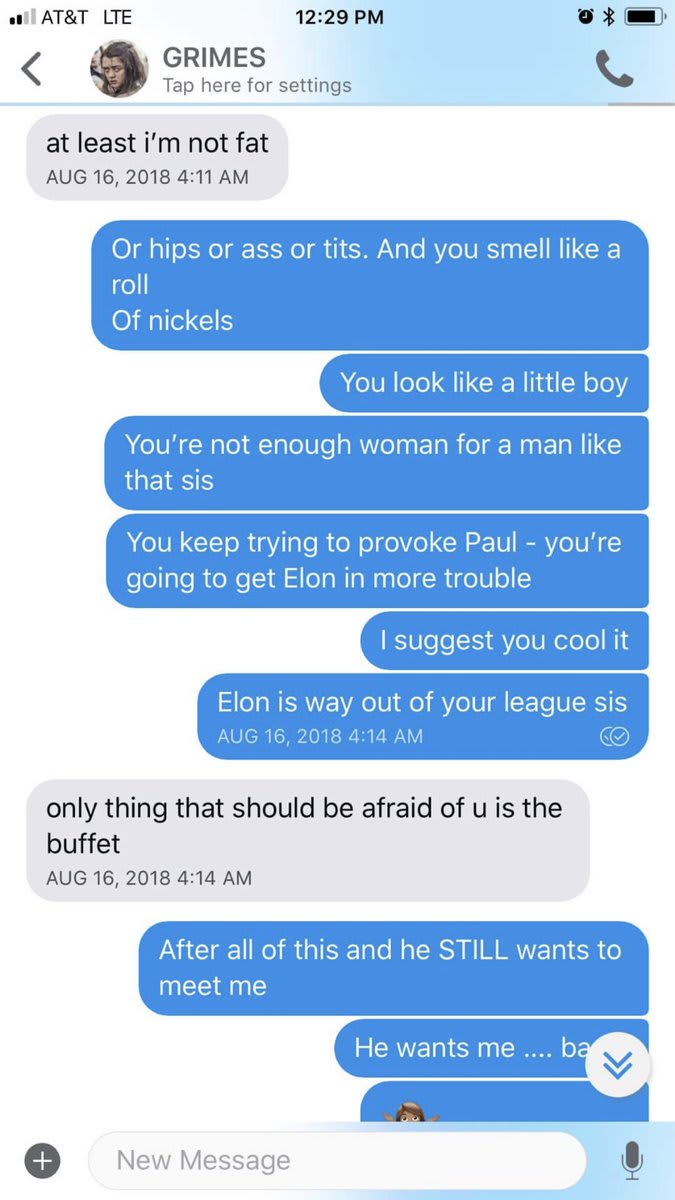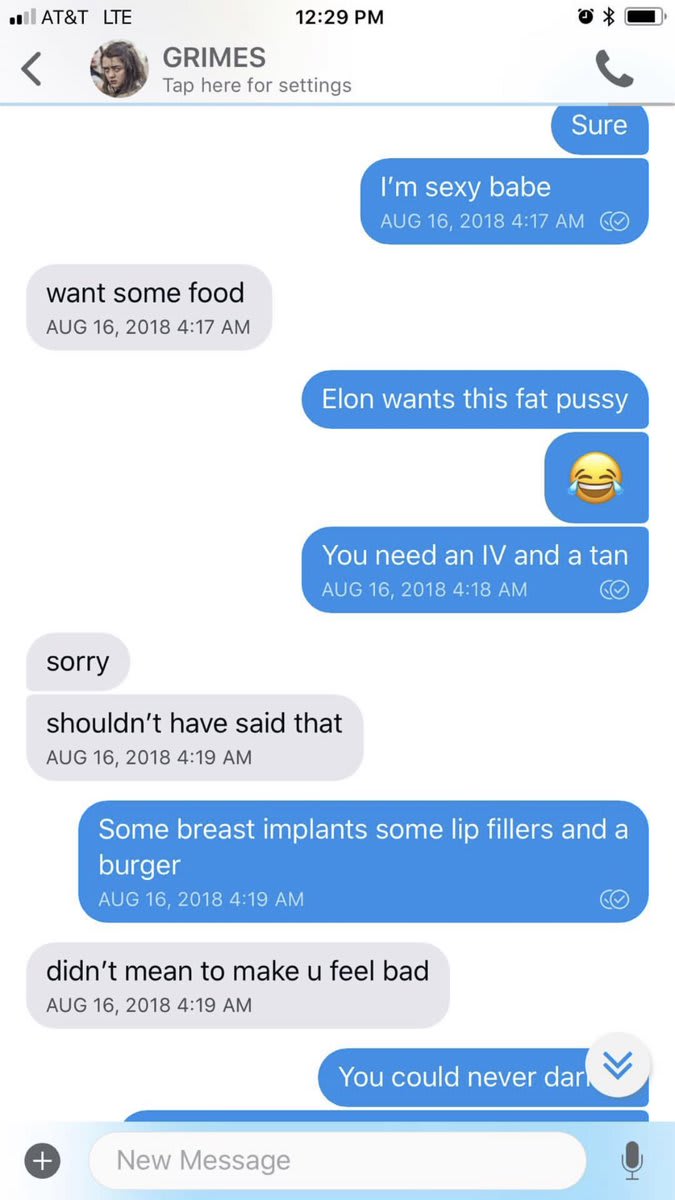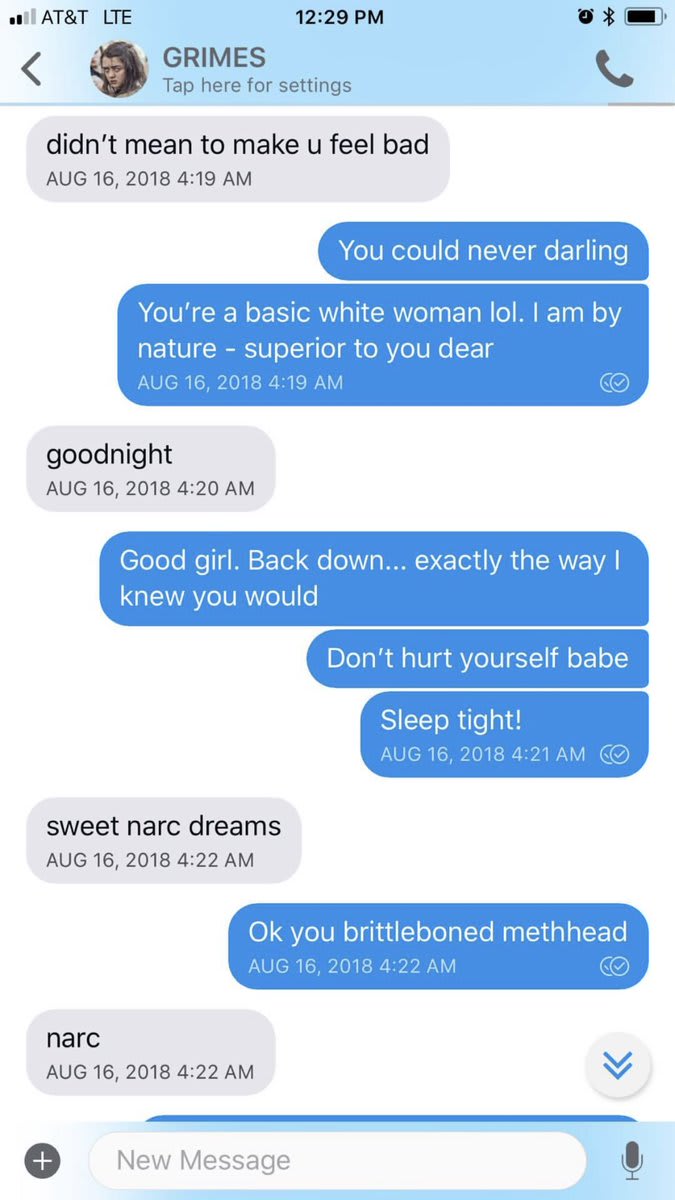 Grimes has not responded to the sharing of any of this. Back in November, she released her Hana-featuring new single "We Appreciate Power."
The excellent cut was promoted with an equally excellent Tonight Show performance, though footage of that performance has since been removed from YouTube for reasons unknown. Last week, the track got a BloodPop remix.
Banks, meanwhile, dropped her holiday-themed Icy Colors Change project last month.