Frank Ocean Dramatically Improves Holiday Season With Special Episode of Blonded Radio
Frank Ocean, a person who is more important than Santa, comes through with a holiday gift for fans.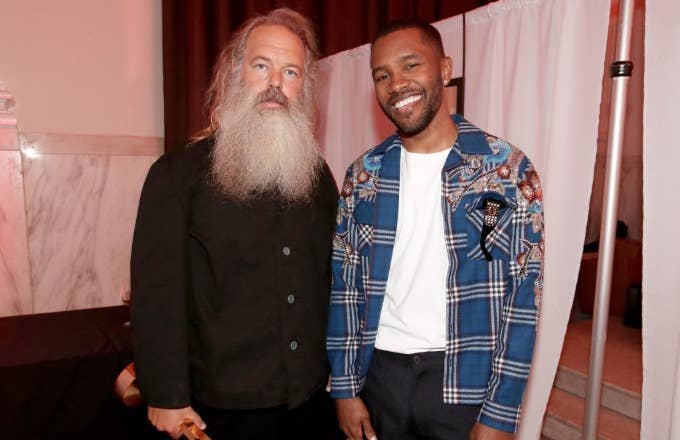 Getty
Image via Getty/Christopher Polk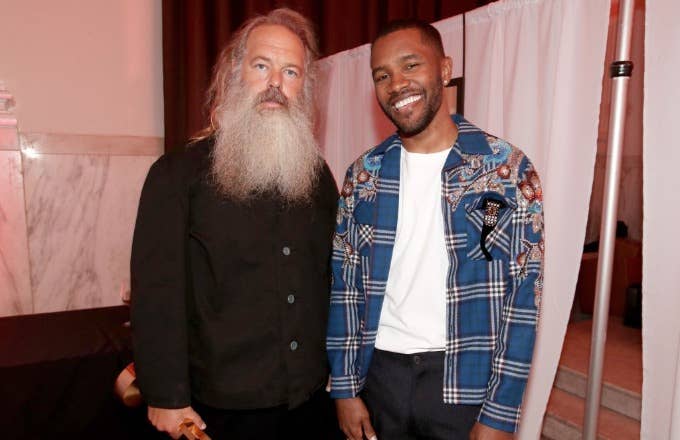 The latest edition of Ocean's reliably great Apple Music show boasts a nicely curated mix of holiday and/or vaguely holiday-related tracks, including Big Star's giant classic "Jesus Christ."
Tune in below and/or grab the archived episode later right here. At the time of this writing, cuts from Paul McCartney and Gucci Mane had also made a worthy appearance.
Back in November, Ocean surprised fans with an even more special episode of Blonded Radio to mark the crucial midterm elections. During the broadcast, Ocean also shared his thoughts on the general idiocy of those on the right, i.e. those who probably got a few lumps of coal in their stockings this season.
"We're against gerrymandering," Ocean, speaking out against the far right's attempt at an "anti-intellectual" movement, said at the time. "We're against voter ID laws. We're against voter suppression."
Ocean recently used his now gloriously public Instagram account to tease new music. In an ideal world, that new music would arrive at some point today, but at least we got some new Blonded Radio.