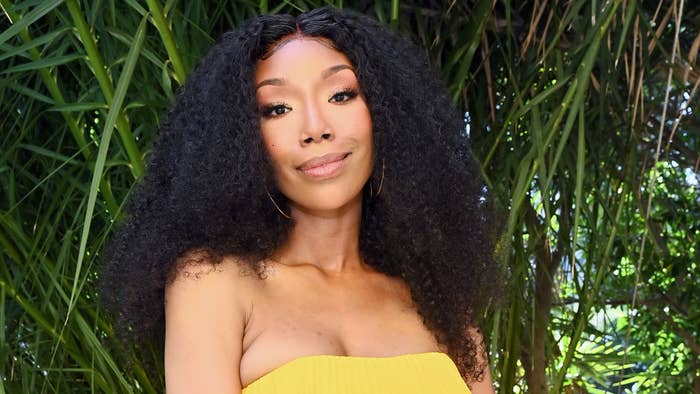 Brandy says Ray J should have listened to vocal care advice from his "big sis" prior to his since-made-viral appearance at the most recent edition of Verzuz.
In an Instagram comment left on a recent post from her brother about the performance as part of the Omarion vs. Mario event, Brandy suggested Ray J hadn't consumed any of the tea she made for him. Additionally, per Brandy, he didn't follow her advice about refraining from talking.
"If I had one wish, you would listen to your big sis sometimes and especially for [Verzuz]. … [W]hen I get off of vocal rest, we are gonna have a serious conversation," Brandy, who also addressed the allegedly ignored advice in other since-removed comments, said.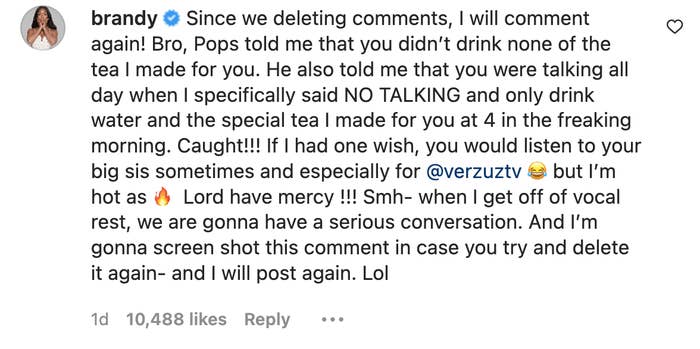 The comment above was shared in response to the below post, which saw Ray J shouting out a comedian for turning the viral Verzuz moment into a skit.
Among the most discussed moments of the Verzuz in question was Ray J's performance of his 2005 Raydiation single "One Wish," the vocal difficulties of which were acknowledged by Ray J himself shortly after.
"I missed a few notes on that but I was holding my son," he said.
Ray J and Brandy were last in headlines together by way of a viral clip showing Jack Harlow learning the two were related.