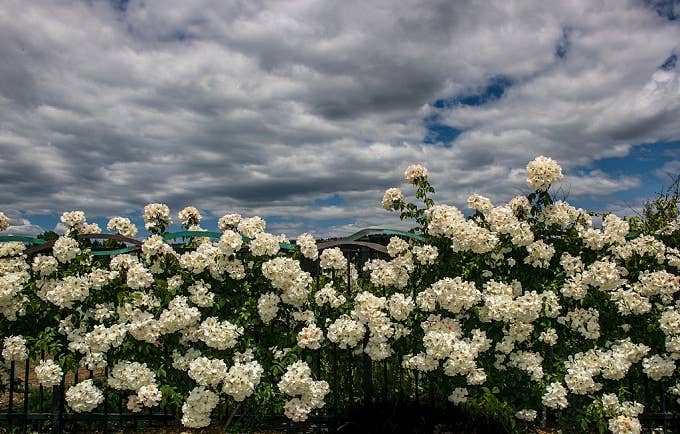 White roses will be worn by several artists at this Sunday's Grammys ceremony as a show of support for the #TimesUp movement. Roc Nation's Meg Harkins and Interscope/Geffen/A&M's Karen Rait are behind the demonstration after noticing the ceremony was approaching "without any plan in place" to show solidarity, Billboardreported Wednesday.
Earlier this week, Harkins and Rait met with a group of 12 women in the music industry—collectively known as Voices in Entertainment—for a dinner in New York City. The white rose was selected as a nod to the use of the color white for suffragettes. "It is an important conversation politically in our country and it's also a conversation we need to have internally with our artists and our companies," Harkins said. "We need to say if anyone is feeling like they're being discriminated against and they don't feel safe in their workplace, they have people who will support them."
Halsey, Dua Lipa, Tom Morello, Kelly Clarkson, Rapsody, Cyndi Lauper, and Rita Ora are among artists who will be wearing a white rose to Sunday's ceremony and/or have added their name in support of the demonstration.
During last week's Women's March in New York City, Halsey shared a powerful poem about sexual assault.
"I didn't realize how emotional it would be for me to speak my truth but it was," Halsey later said on Instagram. "And I'm so happy I did it."