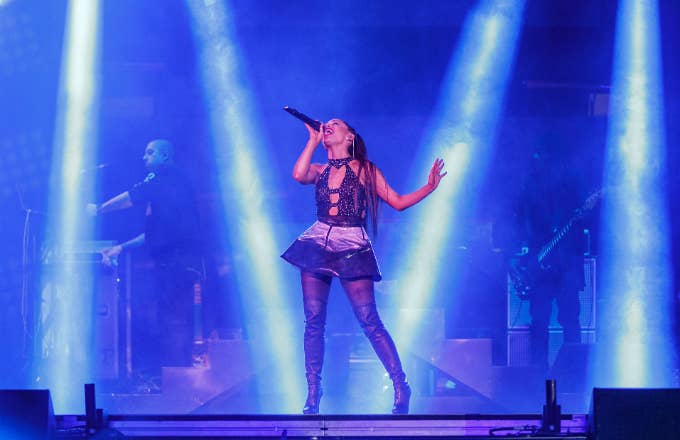 Late Monday, Grande shared the final piece of the cover art via the @Sweetener Instagram account. By Grande's estimation, the cover owes much inspiration to her dog Toulouse. See the full cover art below.
Grande also gave fans a quick glimpse at the upcoming video for her Nicki Minaj-featuring Sweetener single "The Light Is Coming." The collab's release comes days after Grande linked with Minaj for the Queen cut "Bed."
"I went in my slippers and pajamas to the studio and she killed it," Grande told the Fader earlier this month of the moment she first heard what Minaj had done with the track, produced by Pharrell. "That's what Nicki Minaj does, she elevates a record. If you're going to have a rapper on a song, they need to really really really be there for a reason, and she does that every single time." Grande had previously "auditioned" eight other artists but "wasn't in love" with the results. The latest Grande x Minaj creation drops Wednesday.
Sweetener is also to set to feature contributions from Missy Elliott and frequent collaborator Max Martin, with whom she previously worked during the Dangerous Woman sessions.