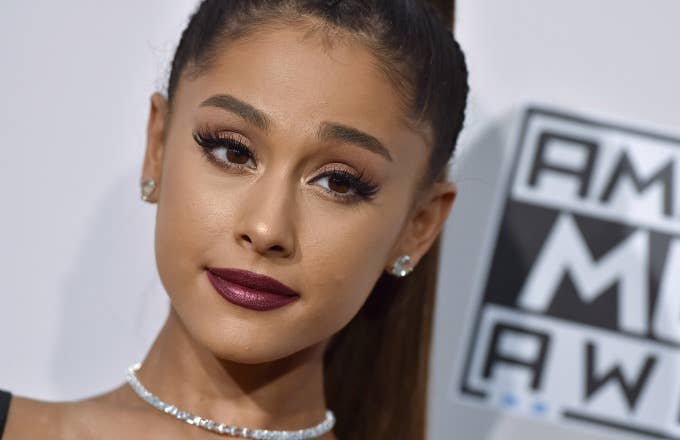 Ariana Grande released a statement on the Manchester Arena bombing Friday. "We will never be able to understand why events like this take place because it is not in our nature, which is why we shouldn't recoil," Grande said. "We will not quit or operate in fear. We won't let this divide us. We won't let hate win."
Grande also announced plans to return to "the incredibly brave city of Manchester" for a benefit concert. "I want to thank my fellow musicians and friends for reaching out to be a part of our expression of love for Manchester," she said. Details on the benefit concert are forthcoming.
Shortly after releasing the statement, Grande shared a link to a donation page in support of victims' families:
The bombing occurred after Ariana Grande's Dangerous Woman tour stop at Manchester Arena Monday, killing 22 people and injuring multiple others. The attacker was later identified as 22-year-old Salman Abedi. On Friday, BBC Newsreported that "immense progress" had been made in the ensuing investigation. A dozen locations were still in the process of being searched, Greater Manchester Police Chief Constable Ian Hopkins told reporters. The searches are expected to continue this weekend.
"We have hundreds of officers that are working on this investigation from across the national counter terrorism policing network and we have seized thousands of exhibits that are now being assessed," Hopkins said. "Through such a difficult time, we have seen the best from the people of Manchester, who have come together to support each other since the horrific events on Monday night. I have been inspired by their determination, compassion and solidarity that characterizes this diverse city."
Read Grande's statement in full below: