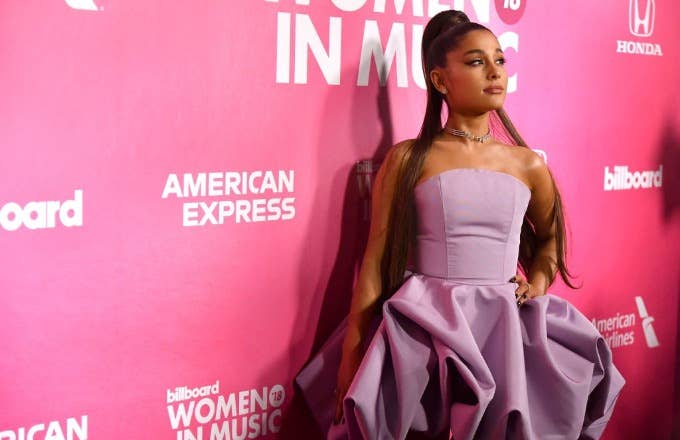 Ariana Grande, undeniably one of the most charts-prolific and critically vital artists right now, is reportedly skipping this weekend's Grammys ceremony entirely.
A report from Variety Tuesday night, citing "an insider" on the matter, claimed Grande pulled out of Recording Academy's awards throwdown following a disagreement related to her latest single "7 Rings." At first, producers reportedly "refused" Grande to perform the track—the video for which has topped 130 million views—during the show.
Eventually, the two sides reportedly appeared to agree to the inclusion of the song in a medley. Grande is said to have called the whole thing off, however, when Grammys producers said they would be the ones selecting the other song included in her performance.
As noted in the report, the alleged back-and-forth bears a frustrating resemblance to what went down between Lorde and the Grammys producers back in 2018. Lorde, whose excellent Melodrama was up for Album of the Year at the time, was reportedly not offered the same solo performance spot given to the men who were nominated in the same category.
Per Variety, who gave a hat tip to Hits Daily Double for portions of their report Tuesday, the restrictions handed down to Grande's team for this year's ceremony were reportedly not required of other 2019 performers. The disagreement is also alleged to have inspired Grande to skip the ceremony entirely.
Grande's "God Is a Woman" is up for Best Pop Vocal Performance at this year's Grammys, while the album it calls home—last year's Sweetener—is up for Best Pop Vocal Album. Her new album thank u, next is due Friday.