The Oral History of Hot 97's Summer Jam
Go behind the scenes of hip-hop's biggest concert, from its origins, to the epic beefs, and star-making (and star-breaking) performances.

Thomas Golianopoulos (@golianopoulos) is a writer living in New York City. He has contributed to Grantland, the New York Times, Playboy and Complex.
Jun 05, 2015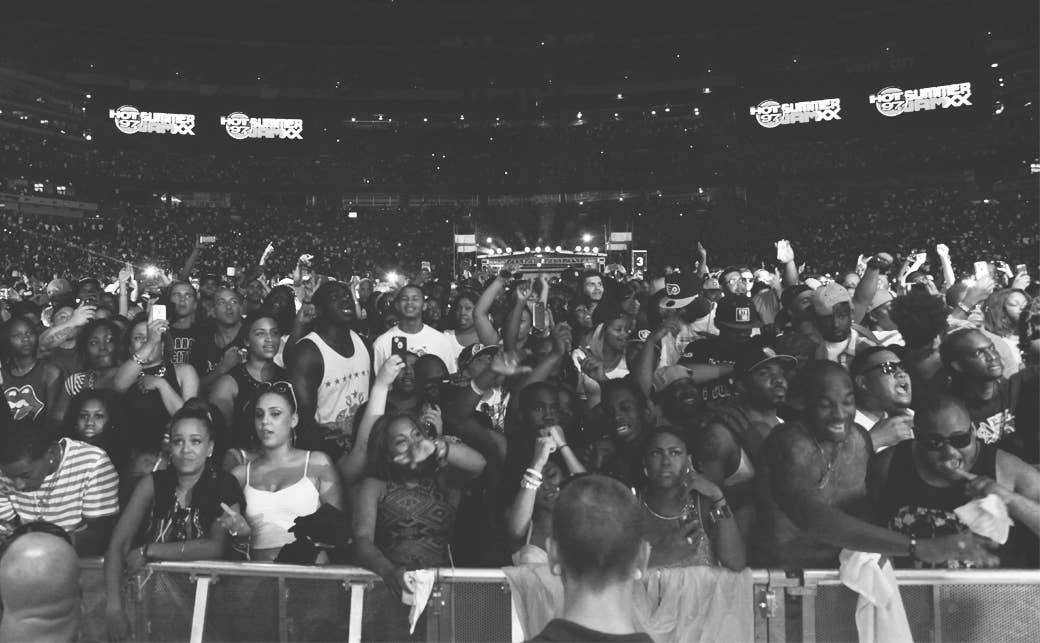 Photograph by Ariel Lebeau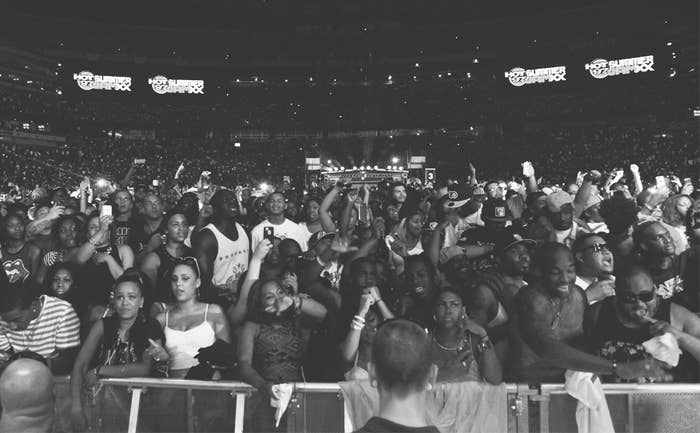 In the early 1990s, WQHT New York, the Emmis Communications-owned radio station known as Hot 97, had a bit of an identity crisis. Ratings were down after veering from Top 40 to house and dance, and the station was transitioning to an "urban format"—rap and R&B. It was a slow evolution. Starting in 1992 and into the first half of 1993, the station's playlist reflected this transformation, and in October 1993, Hot 97 became a full-fledged hip-hop station. Yo! MTV Raps veterans Ed Lover and Dr. Dre signed on as morning show hosts; Funkmaster Flex became an emerging star; the station's slogan was "Where Hip Hop Lives."
With the station in search of a branding event, Steve Smith, the program director at the time, had an idea: a tent pole annual concert at an arena. The Hot 97 staff had experience organizing shows like Hot Night New York, but for the most part, those were small gigs at nightclubs featuring emerging acts such as Young Black Teenagers. Summer Jam, which took its name from the San Francisco radio station KMEL's summer concert, would be different. It would be an event.
The first Summer Jam was held at the Meadowlands Arena (also known as the Brendan Byrne Arena, later Continental Airlines Arena, and now called the IZOD Center) in East Rutherford, N.J., on June 21, 1994, and featured performances from Wu-Tang Clan, Nas, Gang Starr, A Tribe Called Quest, and Queen Latifah. Since then it has grown into the most anticipated hip-hop show of the year, an affair filled with the hottest artists, special guest appearances, and, once in a while, a little beef. Michael Jackson even showed up one year. With this year's June 7 show closing in, Complex looks back at the history of Hot 97's Summer Jam.