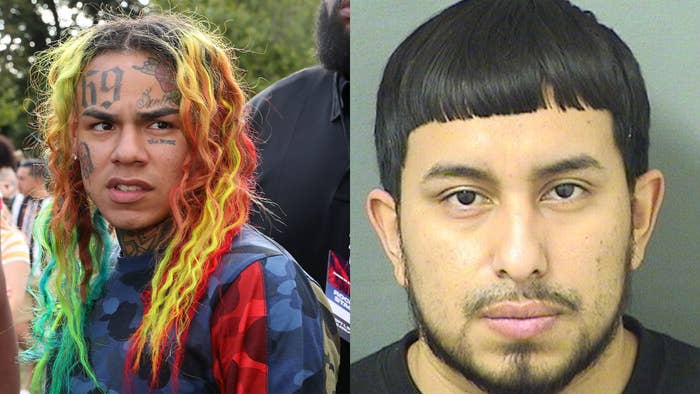 Charges have been dropped against one of the men who was accused of attacking Tekashi 6ix9ine at a Florida gym.
XXLobtained court records that show the Palm Beach County Sherrif's office will no longer charge Anthony Maldonado for the assault, which took place on March 21. That day, Tekashi was in the sauna at an LA Fitness in Lake Worth, Florida, when three men—Maldonado, Rafael Medina Jr., and Octavious Medina—allegedly assaulted and robbed the rapper.
The three men were identified and arrested days later using surveillance footage. Shortly thereafter, it was reported that one of the men, 43-year-old Medina Jr. is a high-ranking member of the Latin Kings, with local authorities believing he is the president of the Palm Beach County Chapter. It's unknown why the men attacked 6ix9ine.
6ix9ine opened up about the assault in an interview with NBC Miami: "For me, it was tough to watch because it was so unexpected. It's cowardly. When I look at it, I just see hate, right? Imagine being someone who doesn't know someone from a hole in the wall. I'll give you an example: today is the first day that I meet you, I don't know you from anywhere, I could have heard something about you that I may have an opinion on, but I don't know you to hate you."
He also tried to minimize the incident by introducing the LA Fitness challenge earlier this month, which features two people holding a third person by the hands and feet and swinging him from side-to-side, while a fourth person attempts to jump over the third person.