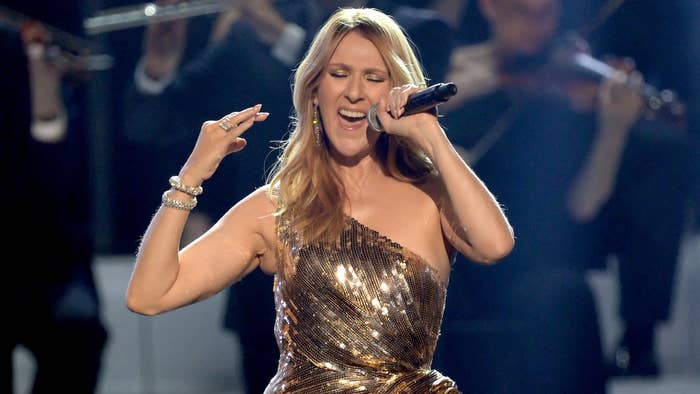 Céline Dion fans aren't exactly happy that the singer didn't make Rolling Stone's 200 Greatest Singers of All Time list.
In fact, fans are so upset that some of them have taken to protesting outside the magazine's offices in New York City. Variety reports that some 15 diehard fans appeared in New York City on Friday, after having made the over six-hour trek from Montreal. The group represents The Redheads, a Dion fan club on Facebook that's largely based in Canada. The group's founder, Line Basbous, arranged the demonstration.
"The list is completely illegitimate," Basbous told Variety. "We wanted to support her and make sure that Rolling Stone hears the voice of the fans. The list is ridiculous. No Madonna, no Celine. They're clearly focused on American singers and we don't understand."
The club blared Dion's "That's the Way It Is" from a speaker as they held signs bearing phrases like "Rolling Stone you've hit an iceberg" and shouted a chorus of "Justice for Céline."
Videos of the protest have made their way online, and Rolling Stone even responded to one, with a meme of Spongebob Squarepants hiding in his pineapple home and peeking out from a window in fear.
They also conducted an interview with one of the protesters.
Rolling Stone's list went live on Jan. 1 and subsequently went viral. Another fan, Charles Lemay, told Variety that the group began organizing the demonstration upon the list's arrival. "In Quebec, it's nonsense that she's not on the list. She's been in all our lives since the beginning."
Good luck, Rolling Stone.