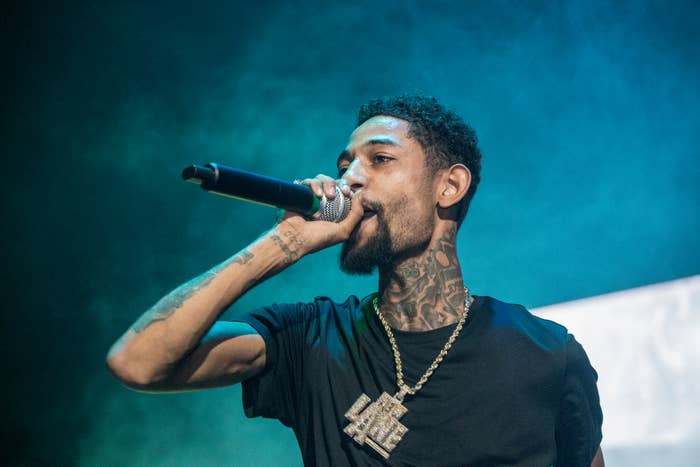 PnB Rock brought an exceptional level of positive energy to every room he entered. The Philadelphia native was a true creative when it came to his art, but that didn't take away from who he was as an individual: caring, kind, lovable, extremely talented, always lit—never letting a moment of life pass by.
But nearly a decade into his career, with a foundation that all but ensured the artist was well on his way to superstardom, PnB Rock was murdered at the age of 30. The artist was tragically killed at a Roscoe's Chicken & Waffles in South Los Angeles, where he was having lunch with his girlfriend, Stephanie Sibounheuang. He is survived by two daughters, an 8-year-old named Milan Aleen and a 2-year-old named Xuri Lee (the latter of whom he shares with Sibounheuang). 
PnB Rock is best known for his unique voice, captivating melodies, and heartfelt ballads that somehow perfectly straddle the lines of R&B and hip-hop. The rapper carved his own lane while simultaneously speaking his truth. His breakout single, "Selfish," arrived in 2016, and its official music video has 57 million views and counting. Unsurprisingly, due to his hopeless romantic nature, the hit song was written specifically about a girl. His music made room for audiences around the world to believe in true love—with the disclaimer that hardships in relationships are to be expected. 
On "Luv Me Again," PnB Rock sings "Trippin', I'm all in my feelings. I went through your phone, some things just better off not knowin'. That ain't right, been movin' out of spite."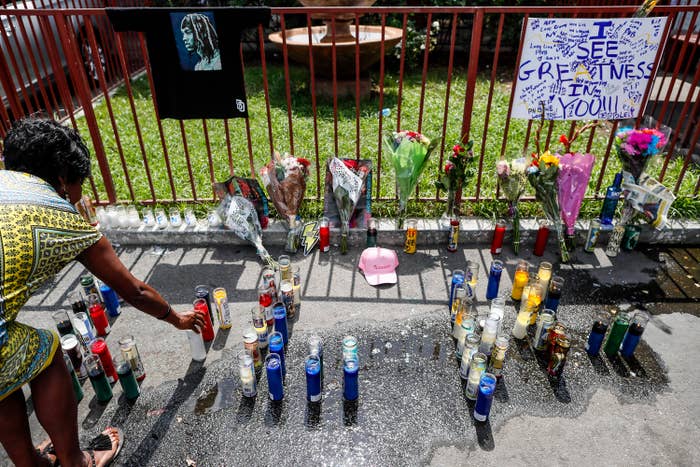 Born Rakim Hasheem Allen, PnB Rock boasts a true rags to riches story. He was raised in Northeast Philadelphia; specifically, on a corner in Germantown that his moniker pays homage to: Pastorius and Baynton. The artist had to navigate a myriad of obstacles that informed his trajectory. PnB Rock's father was murdered when he was only 3 years old and Rock's uncle was murdered a few years later when he was 15, leaving his mother (who was also a musichead) to raise him as a single parent. And while music was always in the picture—he was fond of Tupac and Jodeci and considered them his biggest influences—Allen fell victim to the streets at an early age. 
As a teenager, he found himself getting in trouble at school, whether it was for fighting, committing theft, or simply refusing to follow the rules. At 19, PnB Rock was arrested and sentenced to 33 months in prison for drug possession and other charges. Upon getting out, he found himself homeless, with no high school diploma. 
In an interview with DJ Akademiks, PnB Rock went on record saying he had faced numerous instances of people trying to rob him. Still, Rock explained that he wanted to touch the hood and motivate them through his art. He said, "I'm just like y'all. I'm just like you, I came from the trenches. I don't know why I always… everywhere I go, I wanted to touch the hood."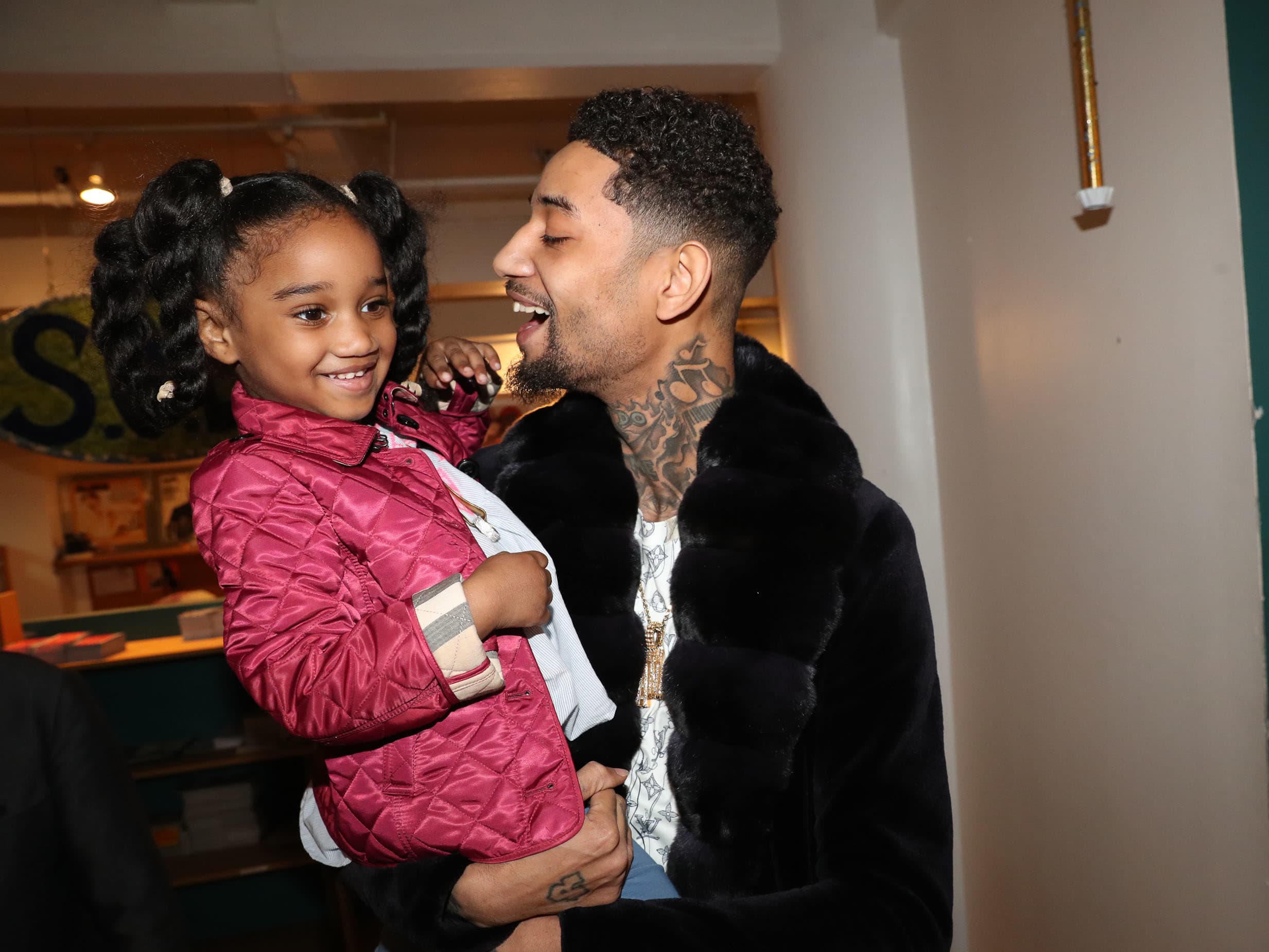 In a mini documentary with Complex, Rock states, "Philly is where I get all my sauce from. I wouldn't be me if I wasn't from Philly. The way I talk, the way I move. You got a lot of hardships in Philly, you go through a lot… Everybody from my block got PnB in front of their name. PnB is a movement." A movement that gave hope to aspiring musicians around the world and encouraged listeners to remain passionate, and never take no for an answer. 
Rock's death arrives at an unsettling time in Los Angeles as the city becomes a permanent place of residence for hip-hop artists. Although he was from Philly, Rock moved to Los Angeles a few years ago and was always back and forth between the two. Nipsey Hussle, Pop Smoke, and Drakeo The Ruler All violently passed away in the City of Angels over the last five years.
Eerily enough, Los Angeles rapper The Game raps in his song "Murda": "When you eat at Roscoe's, watch out for the chain snatchers. Take it off slow, or you might get killed… What happens on Crenshaw stays on Crenshaw."
PnB Rock lost his older brother as the result of gun violence, and shared that he'd been moving differently ever since. Having always been surrounded by death, nothing hit home harder than losing his own blood. "Ever since my brother got killed, my oldest brother, I've been moving different since," he shared with Akademiks. "Something in me just let me know, this shit real life. I done seen people die, been around people that died. But when that shit hits your crib crib, then you know man. This shit real life, anybody can die. It can be anybody. The last person that you'd expect, can die."

Emotions, heartbreak, love, and relationships take center stage in PnB Rock's music. His debut mixtape, Real N*gga Bangaz, was written while he was incarcerated. Then, "Selfish"—a smooth, synthy track with an effortlessly catchy hook that later would be interpolated by Kanye West himself ("Selfish" featuring XXXTENTACION)—would serve as his ticket out of the hood. After inking a deal with Atlantic Records in 2015, he released mixtape GTTM: Goin Thru the Motions, boasting standout features from respected names in hip-hop like Wiz Khalifa, YFN Lucci, A Boogie wit da Hoodie, Quavo and Ty Dolla $ign. Beyond the incredible music he was making, PnB Rock was effortlessly swooning listeners and folks in the music industry with his smooth vocals and enchanting charm, while simultaneously showing love to other up and coming talent. 
Artists shared stories about PnB following his death, many of which focused on his generosity—a detail that will forever be a part of his legacy.
In 2017, PnB Rock reached national acclaim. After monumental collabs like "Gang Up" with Young Thug, 2 Chainz, and Wiz Khalifa, and "Horses" with Kodak Black and A Boogie wit da Hoodie—both of which landed on The Fate of the Furious soundtrack—PnB Rock made the highly coveted XXL Freshman list, appearing alongside A Boogie wit da Hoodie, Playboi Carti, Ugly God, Kyle, Aminé, MadeinTYO, Kamaiyah, Kap G, and XXXTentacion. 
The following year, PnB Rock teamed up with Atlanta rapper YFN Lucci for the ultimate turnup anthem, "Everyday We Lit." Rock's voice comes in hard, clear, and distinct on the record, as he croons, "I came up from nothing n*gga, you can't tell me shit. Did it on my own, check out my neck, check out my wrist," followed by Lucci's acknowledgement that, "I swear I ain't never expected it to be like this"—a sentiment both artists stand on. 
Rock continues on the chorus, "Everyday we lit, yeah, you can't tell me shit. 'Member I was broke, yeah, now I'm gettin' rich." While not everyone can relate to a rapper's luxurious lifestyle, PnB's come up motivated listeners to chase their dreams.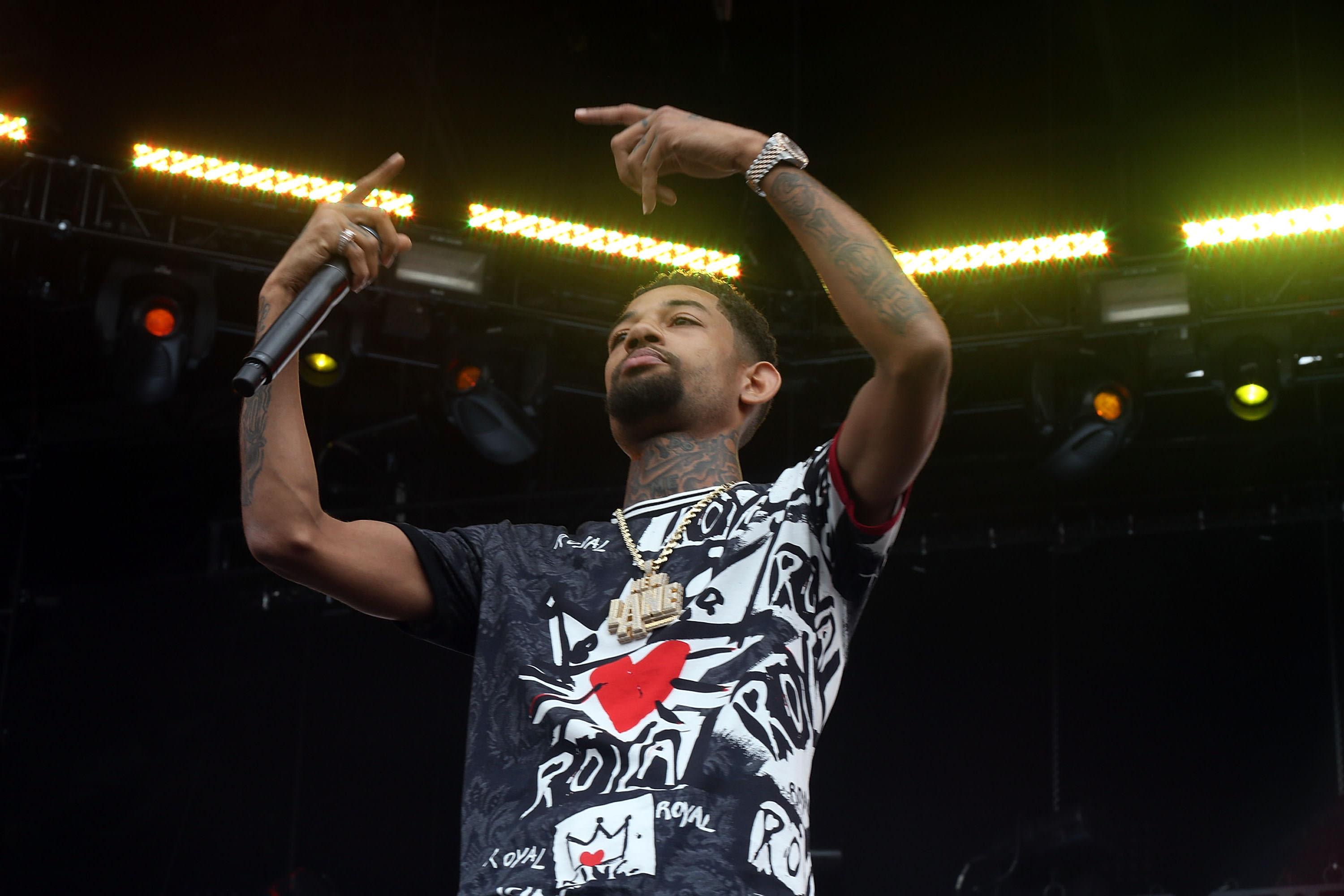 In 2019, PnB Rock unveiled his critically acclaimed debut album TrapStar Turnt PopStar and refused to be boxed in, showcasing his ability to diversify his melodies and create sounds that have yet to be heard. The double album includes one of PnB Rock's most meaningful and personal songs alongside the late XXXTentacion, "Middle Child." The official music video gives fans an inside look into both artists' childhoods and journeys to success.
That same year, PnB Rock showed up as an explosive feature on pop star Ed Sheeran's "Cross Me" off his No.6 Collaborations Project, alongside Chance The Rapper. His collaboration game was one of his biggest assets, and he would work with artists including Pop Smoke on "Ordinary" and King Von on "Rose Gold."
But, amidst all the hit records and accolades, nothing fueled his spirit more than going independent. He expressed his feelings on it in now-deleted social media posts and, if you knew him, you know that that freedom was all he ever wanted. I followed Rock's career trajectory from the beginning and spoke to him on several occasions; most recently, we spoke for Flaunt Magazine ahead of the release of his most recent project, 2 Get You Through The Rain and he said: "I'm just hyped to get music out man, new music period. I haven't dropped nothing in 2.5 years. Was going through shit with the label, normal shit. But we figuring it out though."
Major labels have historically played a very positive or negative role in an artist's creative evolution, and sometimes things just don't play out how they're supposed to. PnB Rock's first independent release, "Luv Me Again," allowed him to take back control of his artistry. The song was created with a call to action: "send this to your ex."
Earlier this month, PnB Rock tweeted, "On the outside some people lives seem perfect. On the inside most people really hurtin." 
Beyond the music, PnB Rock wore his heart on his sleeve, showcasing vulnerability and honesty every day. His ability to connect with fans and, in turn, the fans' ability to relate to Rock's words is one we will cherish forever. He leaves behind a timeless discography to connect with and, if you stream his music, all the profits will go directly to his family.