PnB Rock, a Rapper With Philly in His Heart Who Is One to Watch
Now 25 years old—boasting a PUMA partnership for the latest Clyde Mid-Foil and a recent Billboard Hot 100 hit—rapper PnB Rock is ready to be Philly's next
Rapper Rakim Allen, better known as PnB Rock, definitely had his fair share of hardships growing up in Philadelphia. Born and raised in Philly's Germantown with a single mother and four siblings, Rock, thankfully, forged some long-lasting friendships and still keeps his family close. "PnB" is actually an acronym for his childhood street corner, Pastorius and Baynton, and Rock says, "everybody from our block got PnB in front of their name." It stands for not only Rock and his friend's loyalty to one and other, but also their strong ties to Philadelphia.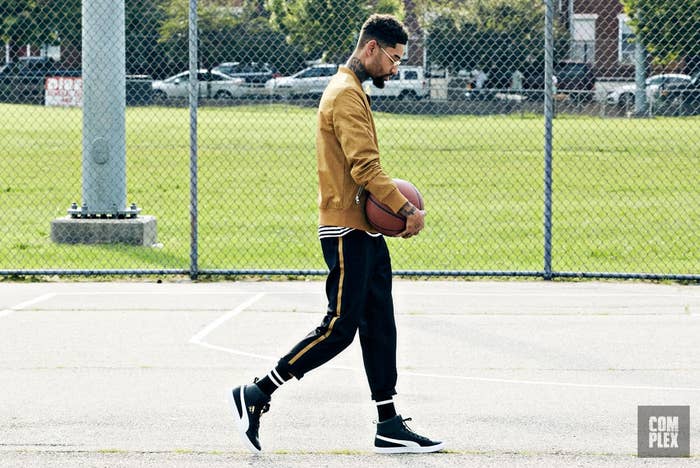 Unfortunately, though, the rapper still had to endure the rougher sides of his neighborhood. "There was five of us, but now there's four of us," Rock explains as he talks about the people he's lost and the run-ins he's had with the law. Luckily, a major part of Rock's upbringing was also music. His mother listened to a wide of array of genres, including classic '50s doo-wop—Rock cites the Flamingos' "I Only Have Eyes for You" as a surprising favorite—and Rock himself lists Tupac Shakur and Jodeci as classic rap and R&B favorites.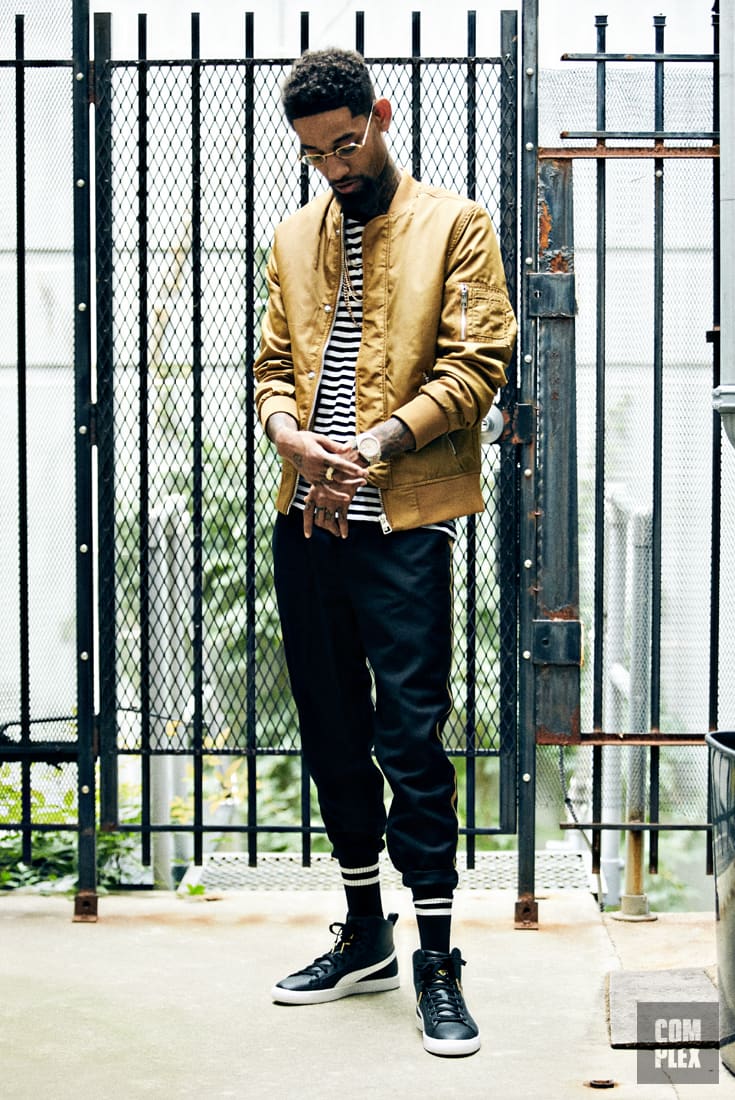 Now 25 years old—boasting a PUMA partnership for the latest Clyde Mid-Foil, a recent Billboard Hot 100 hit (2016's "Selfish"), and a spot in this year's XXL Freshman Class—Rock is only looking forward. "We're going to have our time. PnB is like a movement, a whole movement is going on," says Rock. He admires the A$AP Mob of New York, and always likes to surround himself with his fellow "PnBs."
Rock released his debut album, GTTM: Goin Thru the Motions, at the top of this year through Atlantic Records—and the project highlights not only the R&B melodies and influences of the rapper's past, but also Rock's refreshingly raw and honest lyricism. Long-time romances, struggles from the past, and sometimes a quick yet whirlwind of a romantic fling, are all touched on through his lyrics. But it's Rock's nods to classic musicians and his lifelong bond to Philly, which really made him the dream ambassador for PUMA's latest take on the Clydes; the sneakers first made for basketball great and another stylish, hometown legend, Walter "Clyde" Frazier. PUMA also frequently supports talented artists in an array of industries. As Rock himself puts it: "I'm rocking with PUMA—they got a lot of new wave, new talent, and they keep the new sauce."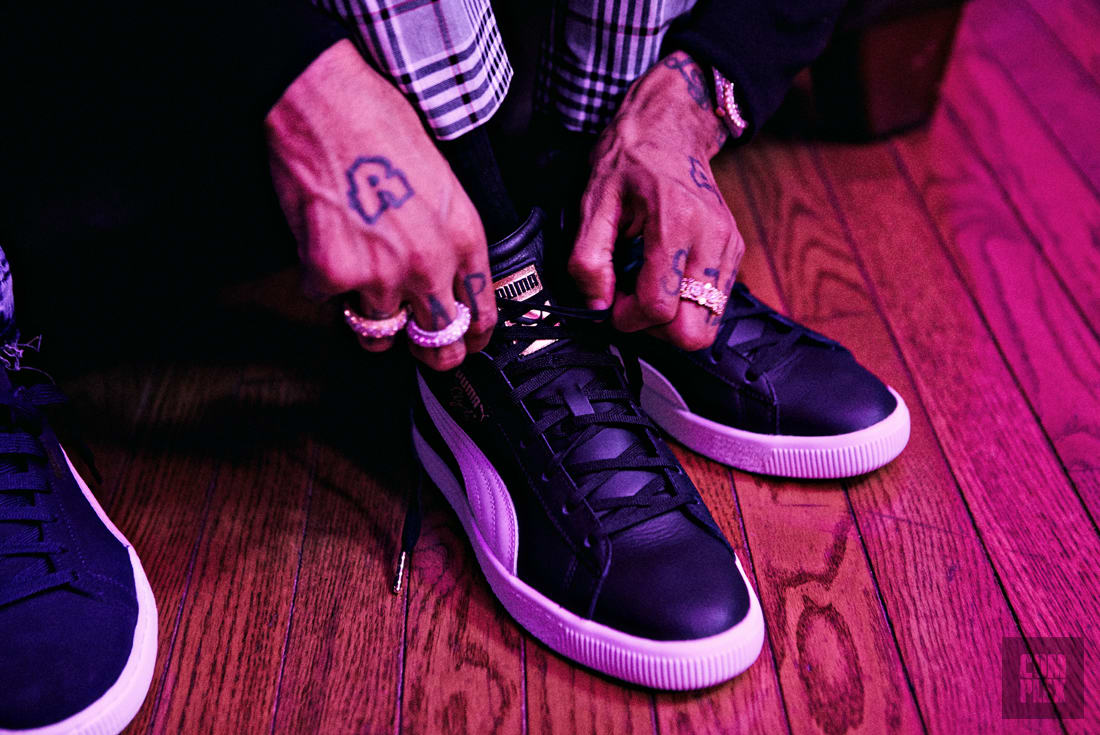 PnB Rock's first performance in what's becoming one of Philly's most popular festivals, Made In America, is on Sunday, Sept. 3, at the aptly named "Rocky Stage." So as the rapper gears up for a bittersweet hometown show, Complex and PUMA took the time to chat and film Rock in his cherished streets of Philly. Showing off his fellow "PnB" crew and unique sense of style, Rock's appearance in the video above provides a distinct, personal look into his life right now. He's overcome those Philly hardships, but as the rapper himself explains, "those hard times made me who I am."