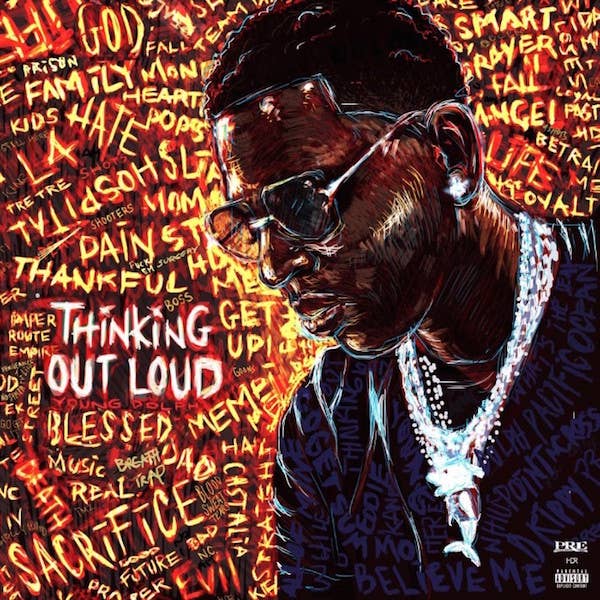 The last time we heard from Young Dolph, in late September, he wasn't doing so well. The Memphis rapper had just gotten shot in California, and was in critical condition. 
But now the prolific Dolph is back with his third album this year. Thinking Out Loud has dropped. Earlier today, we premiered one of the project's highlights, "Drippy."
The song, produced by Mike Will Made-It, finds Dolph fiery and unapologetic after the shooting. "Heard a fuck nigga wanna kill me/'Cause I treat his baby mama like a frisbee," he raps. "Fuck nigga, try again/You lose, I win."
Thinking Out Loud features appearances from 2 Chainz, Gucci Mane, Ty Dolla Sign, and D.R.A.M. In addition to the project, Dolph is offering a new Thinking Out Loud clothing capsule. It consists of specially designed hoodies, T-shirts, a bandana—and, of course, a bulletproof vest (plates sold separately). All the items are adorned with mockups of the album art or decorated with some of Dolph's favorite phrases.
"I'm loving this shit," Dolph said of the collection. "My team help me put it all together It's about being creative as possible."
You can listen to "Drippy" below and check out the clothing capsule here. Head over to Apple Music or Spotify to listen to Dolph's new album Thinking Out Loud.