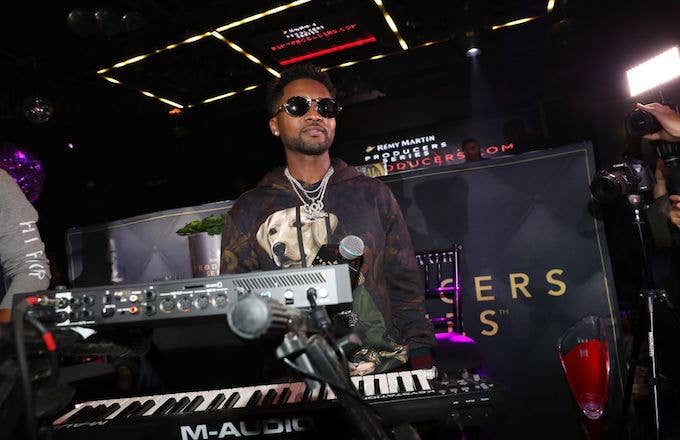 Recently, the producer Zaytoven announced that he, along with his label Familiar Territory Records, had signed a deal with Motown. This partnership came hot on the heels of similar deals for Metro Boomin, who shared word of a joint label with Republic Records this past June; and London on da Track, who signed a deal with RCA as a solo artist in August.
This raises the question, why? Why is now a good time for producers to step out from behind the boards to become artists themselves?
Over and over again, producers—in addition to their composing talents—have served as talent scouts and coaches, discovering talent and helping rappers to find a sound and voice. When it comes to having label partnerships, using a hot producer's nose for talent to bring artists into the label system is a winning situation for all involved.
Zaytoven himself backs this up. "I feel like I have been an A&R for the South for so long that I should have my own label and own situation," he tells me. "I can really bring the artists that I find and cultivate and bring them to the table."
But when it comes to the primary part of a record deal—actually releasing records—things get a little murkier. Will people buy albums on the strength of a producer's name? Well, there is a very successful model to look at.
DJ Khaled has had platinum-selling success releasing projects under his own name, in no small part due to the star power he's able to bring aboard. This is something that the current crop of just-signed producers should be able to replicate, given the depth of their Rolodexes. Rappers have long relied on marquee producers to make them into stars. Now, those producers are able to call in some favors. For an example, take London's current single "No Flag," for his upcoming album Who Would've Known, which features three of the hottest artists in the game: Nicki Minaj, Offset, and 21 Savage.
Zaytoven has his own ideas about what his solo album will sound like. He points to his track "Too Much Sauce" as a model for what to expect.
"You got me on the beat, Future on the hook, and Lil Uzi on the verse—basically some gumbo that's never been put out before," he says. "That's what a Zaytoven record sounds like."
London, whose deal with RCA is as a solo artist and does not involve his label LiV Records, is planning something similar. Who Would've Known gets its title, in fact, from the offbeat, unexpected nature of the collaborations.
"It's going to have a lot of artists that you haven't heard on songs together before," he explains. "That's what people can look forward to. Like, 'Who would've known that?'—that's what it is, basically. That's the whole meaning behind that title."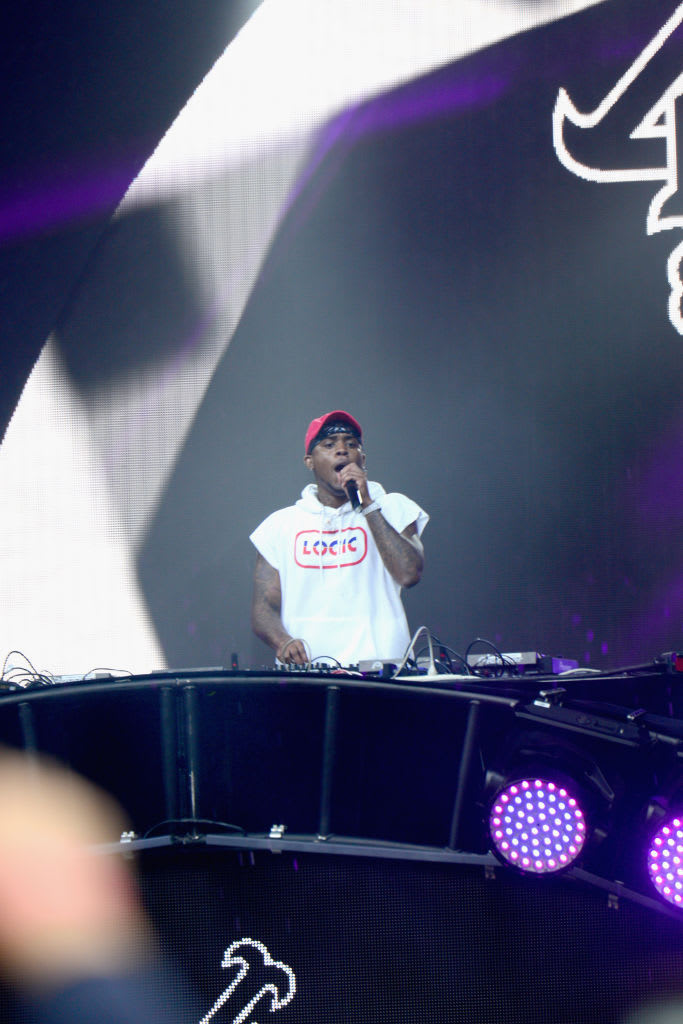 Ultimately, the biggest mover in this trend is increased name recognition for producers. Zaytoven has come to see that a beatmaker's name can mean just as much to a rap fan as a rapper's.
"The producer is just as important as the artist right now," he insists. "People listen for the producer just as much as they listen for the artist. So many fans want to listen to that song just because a certain producer produces it. We have become the artist."
We have become the artist. —Zaytoven
The man responsible for bringing Zay to Motown, the label's Senior Vice President of A&R Ezekiel Lewis, broke down the process of how hip-hop fans come to realize a producer's importance.
"It's by the law of the common denominator," he tells me. "If Zaytoven shows up alongside Future and has a hit, and then shows up alongside Uzi Vert and has another hit, then he shows up alongside Migos or whoever, and the common denominator is him, you start to recognize as a listener his influence in the culture and how many artists he's had a hand in making. It starts to become a situation where you go, 'Who is this guy Zaytoven?' When you dig deeper, you realize he's been behind the scenes for quite some time, and then you become a fan."
RCA chairman Peter Edge seconds this assessment.
"In the world where DJs and producers are in the center of the party, it feels like the line between performer, DJ, and producer has narrowed a little bit," he explains. "It's not like it is a stretch anymore for a producer to be a performer, like we have seen in recent years with DJs becoming stars."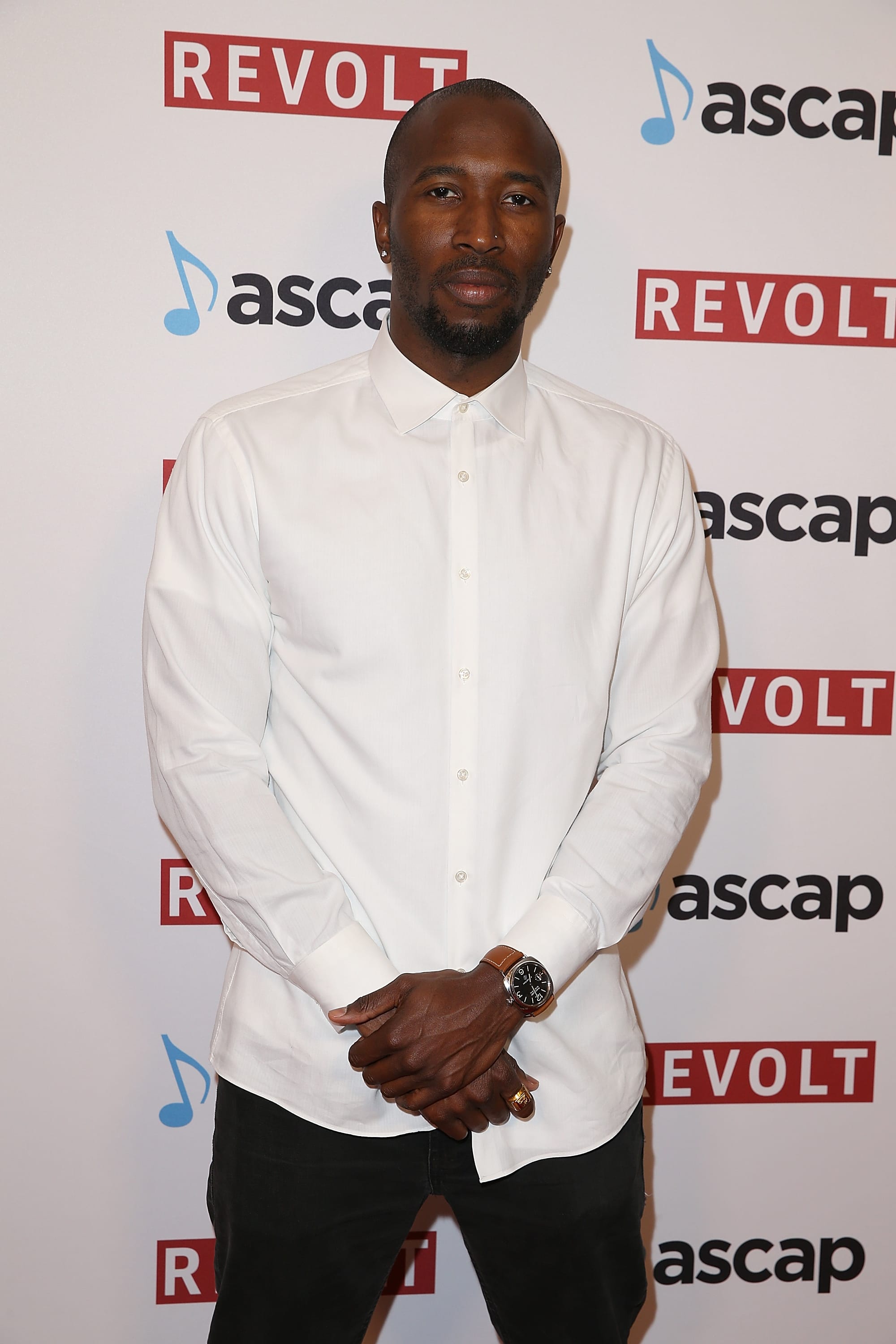 Edge's new signee London helps this star-making process along by being conscious about branding—not only via social media, which London calls "a helpful way to brand producers," but in the songs themselves.
"I have a signature sound to my music that is very consistent and repetitive," he reveals. "So when people hear certain things in my music, they automatically know that it's London on da Track."
Those certain things? His famous "We got London on da Track" tag, of course, voiced by rapper Skooly. But also his use of sirens, and even his drums. "I have a common drum pattern that I always use in certain hard tracks," he admits.
Edge strongly believes that London has what it takes to move into the spotlight.
"Being an artist involves a lot of promotion, and sometimes if you just want to be in a studio this can be a hassle," the label head says. "You have to show up and do a lot of things, and it's a lot of commitment. He felt like he had the desire and the ambition and the energy to do it. He also had a bunch of great records."
Zaytoven will be building up his fanbase by taking his act on the road. Lewis pointed to the producer's recent Red Bull performance with Gucci Mane as a possible model for what a Zaytoven concert should could look like.
"It was really interesting to see hip-hop performed in that way," Lewis says. "It was really entertaining. I think Zay has the opportunity to put on a great show because he is a bit different. He is a DJ but also a pianist. I think that could make for something interesting to watch."
RCA's Edge is no stranger to producers becoming stars. Earlier in his career, he worked with Mark Ronson, the producer whose solo albums were critically and commercially successful and featured talent like Amy Winehouse, Ghostface Killah, Stevie Wonder, and D'Angelo. Plus, Ronson's 2015 solo album had a little ditty on it from Bruno Mars that you might have heard once or twice.
That history is echoed by Lewis. He points out that this new rush of producers with deals proves that, as a rapper once said over a beat produced by a beatmaker who's released a few solo albums himself, no idea's original.
"I've been around a minute and there's really kind of nothing new under the sun," he says. "The business is very much a cyclical one. I think most people would agree with that. Puffy was a great example of a producer that made these types of records. Timbaland has done this. I just think we have a resurgence of the new school of producers that want to be branded, and want people to know how much of an impact they've had. And those who've made the greatest impact tend to get these types of opportunities."