Alleged Kooda B Celebration Video May Land Him in Trouble in Latest Twist in 6ix9ine Case
Kooda B was released on bond until he's sentenced in the Tekashi 6ix9ine case. But the judge doesn't like how he seems to have been spending his time.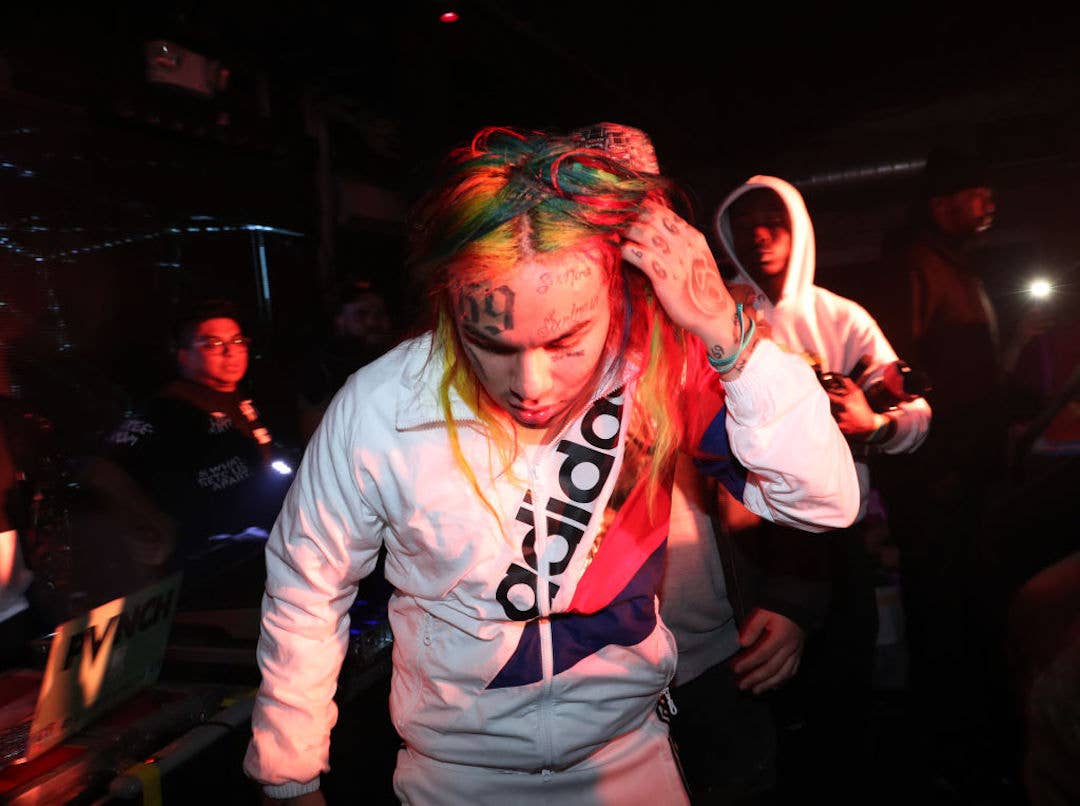 Getty
DECEMBER 30: 6ix9ine performs at FREQ NYC on December 30, 2017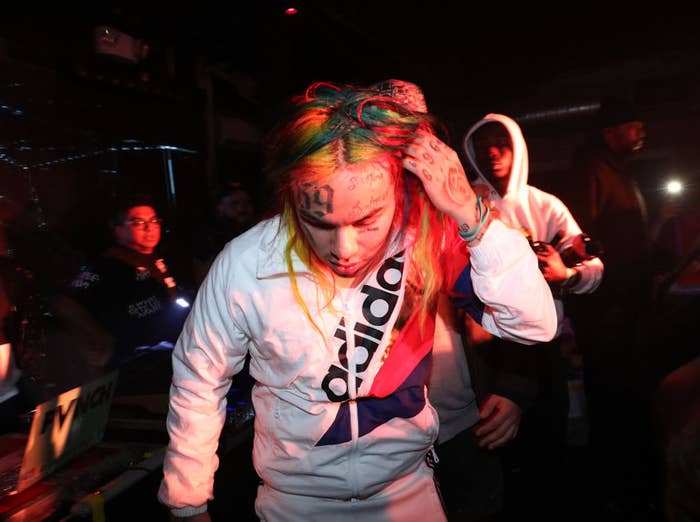 While the world is waiting for Judge Paul Engelmayer to finalize 6ix9ine's early release from prison, the judge has other things on his mind. 
On Thursday afternoon, Judge Engelmayer was more concerned about one of 6ix9ine's co-defendants, Kintea "Kooda B" McKenzie. Kooda was recently let out of Manhattan's Metropolitan Correctional Center, where he had been since pleading guilty to a charge of assault with a dangerous weapon in aid of racketeering in June 2019. He was supposed to be out on a $300,000 bond until his sentencing on June 24 of this year. Kooda was freed because his asthma made him at "high risk" of serious medical complications if he caught COVID-19. 
Shortly after being released, Kooda returned to social media. And that may have landed him in trouble.
Engelmayer was made aware of a recent video that "appears to reflect Mr. McKenzie partying in very close proximity to numerous others," the judge wrote. And that's a problem, since the main reason Kooda was let out in the first place was "that his high-risk medical condition required his separation from others to minimize the risk of his contracting COVID-19." 
"[T]he conduct depicted on the video suggests a complete lack of concern by Mr. McKenzie for avoidance of contagion of himself and others," Engelmayer wrote. In addition, he said "the video may reflect one or more violation(s) of the defendant's terms of temporary release"—likely a way of implying that among the people in the video may be gang members, with whom Kooda is barred from associating as a condition of his release.
Engelmayer demanded that both the government and Kooda's attorney Lisa Scolari send him letters by Friday at 5 p.m. setting out their sides of the story. Complex reached out to Scolari for comment, but she was not immediately available.