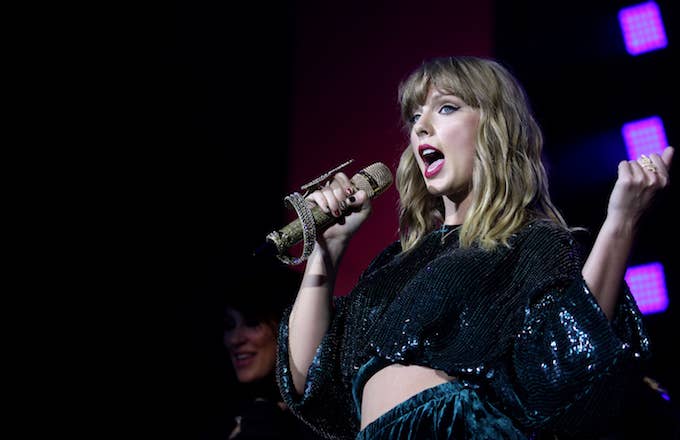 Taylor Swift's album Reputation just passed an important milestone, according to Billboard, pushing back the two million mark in sales at the end of last week. It's the first album to pull this off since Adele's 2015 album, 25, and one of the few albums in the last decade to go platinum.
Swift's album did take a bit more time to hit the mark, though, with 18 weeks since its release to reach the sales number, compared to the three days it took Adele's 25. Even Swift's last album 1989 did it in just a matter of three weeks. Still, now Swift can officially count all six of her albums so far as all having passed 2 million.
It's still a pretty big deal, especially since Reputation was one of just two albums to passing the 1 million mark in 2017 alongside Ed Sheeran's  ÷ (Divide).  It's a stark contrast with a decade ago, when nearly 30 albums sold over 1 million copies.
The pop star is set to launch her Reputation Tour on May 8.