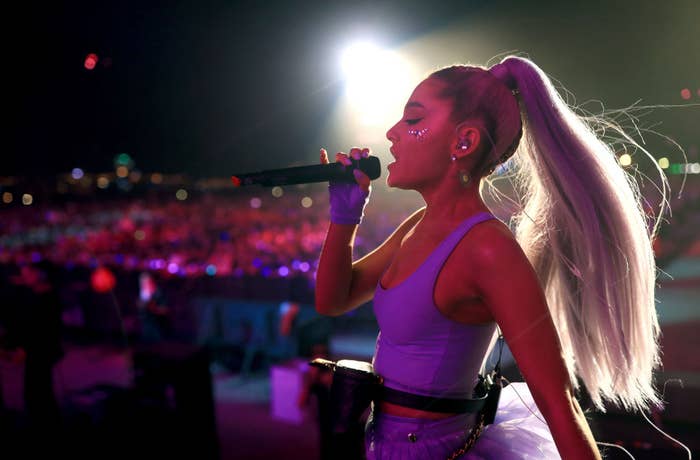 Ariana Grande confirmed what many fans and several prominent media outlets predicted Friday night by making a surprise appearance during Kygo's Coachella set. Ariana's cameo came on the heels of her releasing the new single, "No Tears Left to Cry," which she performed for the crowd.
Rumors aside, there were plenty of other strong indications Grande would likely use Coachella's second weekend as an opportunity to roll out the debut single.
Scooter Braun dropped a few tweets roughly an hour before Kygo's set was scheduled to begin, and Grande's Instagram Stories feed also featured footage of herself and Mac Miller heading to Coachella via helicopter.
On the way the Coachella stage! Let's see who is there?????
As rumored, Grande performed "No Tears Left to Cry," but she also offered a throwback in the form of covering Marvin Gaye's "Sexual Healing."
Ariana's last full-length, studio album was 2016's Dangerous Woman. In December of 2017, the pop singer confirmed returning to the studio to work on her upcoming fourth album, which is reportedly finished now.