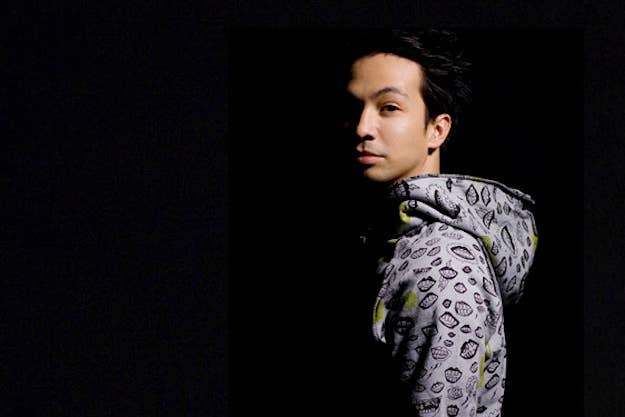 If you haven't seen "My Son The DJ," it's a series gives and interesting perspective on something we never think about in music. You're invited to examine where these artists come from in the most literal sense of the term: Their parents.  Laidback Luke is in the middle of an incredibly successful 15-year run in the music industry, and this episode gives us a fantastic look into the attributes that he has that keeps him ahead of the pack. He truly seems to have embraced positivity and love into his lifestyle.
The most interesting piece to me was musical ability of Laidback Luke's family. He considers his father to be great guitarist and his brother an incredible drummer. You can tell that this household was filled with music during his childhood, and there's a snapshot of the world-renowned DJ sitting on a computer in his teenage years with a high-end synthesizer next to him. Keep in mind that neither of these were standards in a household in the mid-'90s. He had the tools for success at his fingertips, and his frustration with not feeling he was as talented as his father and brother pushed him to use these tools to start producing his own music.
With Luke's long run of success in the music industry, this episode of "My Son The DJ" gives us a fantastic look into the attributes that he has that keeps him ahead of the pack. A sober lifestyle, focusing on his physical health, being surrounded by loving and understanding relatives, and true passion for his work are all factors in his success.  He's married to superstar DJ Gina Turner, and you get a peek into how they keep in touch during their grueling touring schedules as well. Keeping in constant contact with his family is an important part of staying happy and staying humble, and his constant interaction with fans gives him instant feedback on everything he's doing.  This was an uplifting watch.