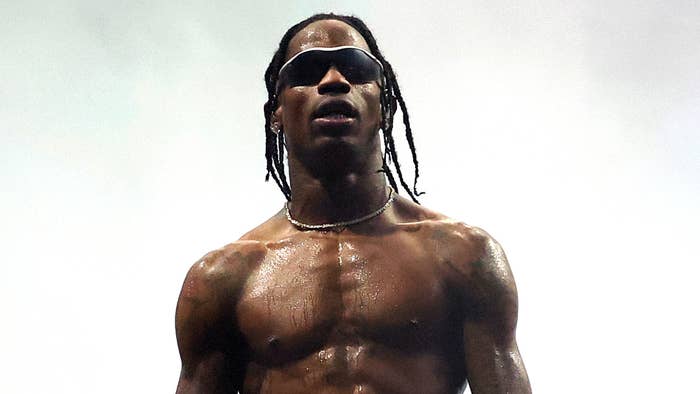 The family of John Hilgert, a 14-year-old who died from the crowd surge at the 2021 Astroworld Festival, have settled their lawsuit with Travis Scott and Live Nation.
According to a report by Rolling Stone, published on Thursday, Hilgert's family is the third to settle their Astroworld lawsuit outside of court. The family reportedly withdrew their lawsuit against the rapper, Live Nation, Scoremore, several security companies, and other festival organizers in February.
The lawsuit stemmed from the tragic crowd surge at the 2021 Astroworld Festival that claimed the lives of 10 people and injured thousands more. The families of Axel Acosta and Brianna Rodriguez, two Astroworld attendees who also died, settled their lawsuits filed after the event.
Despite the settlements, Scott and show organizers are still facing civil suits from other attendees that amount to millions of dollars in potential damages.
The latest settlement had arrived after a grand jury determined Travis Scott and several festival and security executives would not face criminal charges related to the Astroworld tragedy. The Houston Police Department unleashed a 1,300-page investigation which revealed fans, security personnel, and camera operators tried to bring attention to the chaotic scene that occurred during the crowd surge.
In the report, Scott claimed he was told through his earpiece that he needed to "wrap it up" because "it's getting kinda hectic out there." However, he explained that he wasn't told about the severity of the situation until after the show.
Earlier this week, the rapper announced he would be taking the stage in Rome, Italy, on August 7 for a special live concert celebrating his new album Utopia. It's unclear if this is the same show Scott announced would happen in Pompeii.