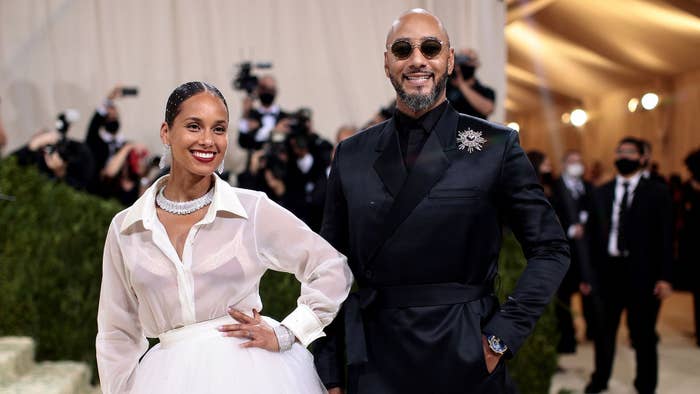 Swizz Beatz has an inkling that his wife Alicia Keys may not like the $500,000 Mercedes-Maybach designed by the late Virgil Abloh he bought for her last March.
During his recent conversation with Angie Martinez, Swizz explained why he felt Alicia wasn't too fond of the luxury vehicle. According to the Bronx native, his wife may not admit it, as she's a kind person, but the car wasn't something she wanted.
"I don't think she liked the goddam car," he said, before Angie claimed Alicia didn't seem to be the "flashy" type.
The legendary Ruff Ryders producer said the Maybach is still in the dealership with everything done, including window tints. However, even though his wife likes to drive, social media may have had her think about how people would perceive her in the car.
"I know she was already thinking like 'are they gonna be on me if I bring the kids to school in this? Are people gonna know how I'm movin'?' like [I'm sure] she started thinking like that way with it. She's [was just] being very polite."
The Mercedes-Maybach S-Class S680 was unveiled at a car show last December and was designed by Abloh before his November 2021 death in partnership with Mercedes-Benz's chief design officer, Gorden Wagener. Swizz coughed up a pretty penny for the car and figured Alicia would like it since this isn't the first time he's bought her lavish gifts.
Swizz Beatz got help from his kids, whom he shares with Alicia — Egypt Daoud Dean and Genesis Ali Dean — to reveal the impressive gift. In an Instagram video, Egypt and Genesis pulled back a black tarp to show the luxury vehicle, which surprised everyone, including the smiling singer.
"Keys open doors [gold key emoji] long live @virgilabloh [palms up emoji] gifts from the Kids to the Queen always," Swizz wrote in his Instagram post.