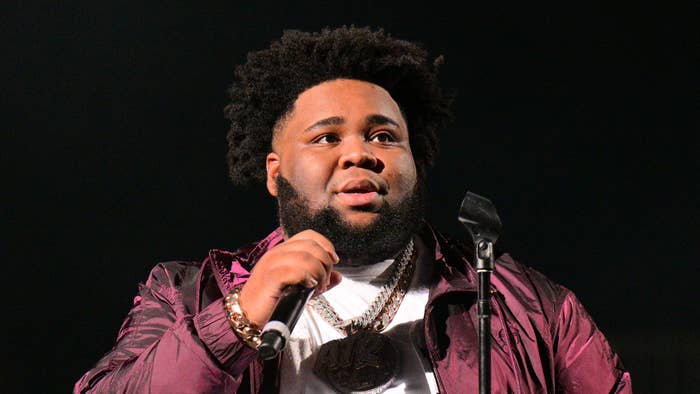 Rod Wave is going to have another big opening week as his latest album, Nostalgia, is projected to go No. 1, according to HITS Daily Double.
On Saturday, the outlet announced that Wave's Nostalgia will likely land in the top spot for moving between 130,000-140,000 copies this week. That projection would make Wave have the third-biggest rap debut of 2023 with Nostalgia.
It will also be the biggest sales debut of his career, as his 2021 album Soulfly held the spot with 130,000 copies sold in its first week. Wave already had two albums go No. 1 with Soulfly, and 2022's A Beautiful Mind. Nostalgia was released on Friday and comes equipped with 19 tracks and features from 21 Savage and Sadie Jean.
To push the album, Rod Wave released four singles ahead of its release. The first was "Fight the Feeling" in March, then "Call Your Friends," "Come See Me," and "Boyz Don't Cry" followed right after.
Rod Wave is also embarking on his Nostalgia Tour starting on October 19 and running up until December 18. Joining Wave on tour are several special guests, including Ari Lennox, G. Herbo, Toosii, and Eelmatic.