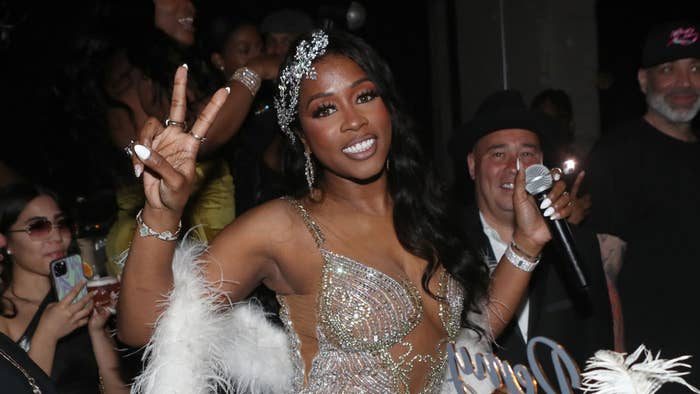 Remy Ma has claimed she's only 35 years old at the lavish prohibition celebration for her 43rd birthday because she doesn't count the years she was in prison or dealt with the Covid-19 pandemic.
The Bronx rap star made the announcement at her Prohibition-themed birthday party that was held at Casa De Lobo in New Jersey earlier this week. According to Remy, prison and COVID took too much time from her life, so it's only right she acknowledges the age she was before all that happened.
"So I appreciate all of you coming to my 35th birthday party," the former Terror Squad rapper said according to a report by Page Six. "I don't fucking count the ones I was in prison, and I don't count the ones during COVID."
Remy Ma was sentenced to eight years in prison in 2007 over a money dispute outside a venue in New York City. She was released in 2014 and found herself getting back into the swing of things until the COVID pandemic paused her and the rest of the world's plans in 2020.
Hennessy threw the birthday celebration for Remy with invited guests that included her husband Papoose, Fat Joe, and Fabolous. Footage from the night showed Remy enjoying herself with friends as she danced the night away.
If that weren't special enough, one of Remy Ma's all-time favorite rappers, Ma$e, pulled up to the function as a surprise to perform his hit single "Can't Nobody Hold Me Down" with the birthday girl.