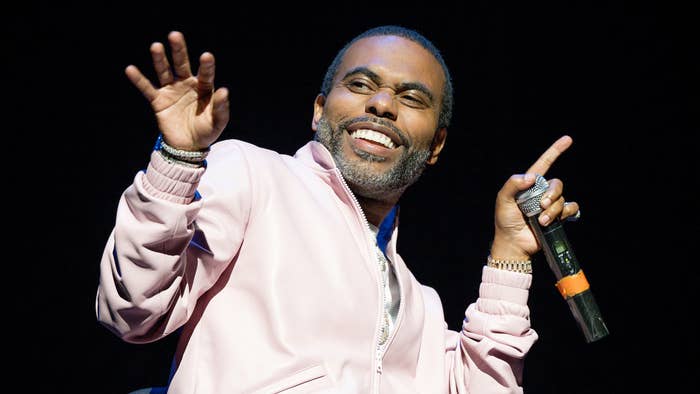 Lil Duval has wondered what Tory Lanez has been doing with his hairline since he was sent to prison in December 2022.
The question was asked earlier this week when the Jacksonville, Florida comedian took to his Twitter and pondered on Tory's hairline. For years, the "Talk To Me" rapper embraced his hair loss and took measures to prevent it from falling out more such as regrowing his hairline.
However, now that Tory is incarcerated, he doesn't have the same means to take care of his scalp as he once did on the outside, and with that comes hair growth at a quick pace. Because of that, Lil Duval wanted to know how Lanez' hairline was holding up.
"I wonder how Tory lanez hairline look since he been locked up," Lil Duval tweeted.
During an episode of Pull Up with Joe Budden in 2019, the Toronto native explained that his new hairline wasn't a result of plugs or a wig but a "natural hair" restoration method.
"I met a doctor that does hair restoration—that n***a is specifically for African American and Latino hair. So, basically, I was going away on my corners. They help me do the restoration," he said before stating he did not do hair transplants. "It's not Bosley, though ... that's when they slice your head and do all this weird shit. I didn't do that. My shit is more so natural."
Lanez said his new hair comes from platelet-rich plasma (PRP) therapy, which is a technique that involves injecting a patient's own blood into their scalp to help restore hair growth.
"There's a lot of n***as doing some other funny shit. I don't have a unit on my head. You'll never catch me like that," he said.
He continued to say that Tyga — who had his own battle with hair loss — introduced him to the concept of PRP therapy. In 2018, the "Rack City" rapper gave fans a tip and promoted his hair doctor on Twitter.
"When I met Tyga and I was like, 'Yo, I'll give you unlimited features for the rest of your life,'" he said. "He has an unlimited feature pass for giving up the secret."