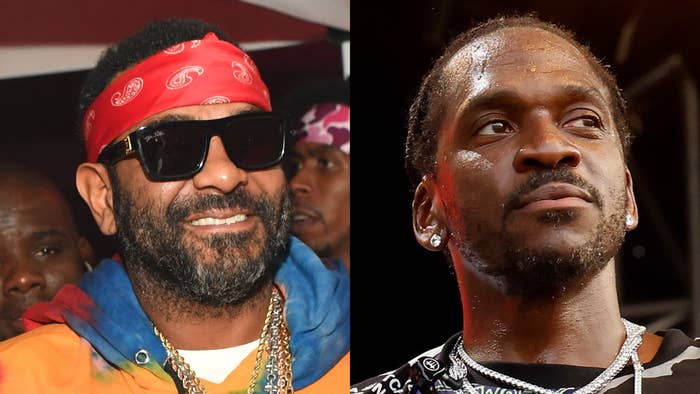 Jim Jones has responded to Pusha T allegedly dissing him on a new track that premiered during Pharrell's first Louis Vuitton show in Paris.
The song that was played at the Tuesday show appeared to include Pusha hurling several disses at Capo for comments he made during an interview in April about the Virginia native not being a top 50 rapper or getting any radio play. In that same interview, Jones spoke highly of Drake and his hitmaking abilities.
"You think it'd be valor amongst veterans/I'm watching your fame escape relevance/We all in a room but here's the elephant/You chasing a feature out of your element/And those lab diamonds under inspection/The question marks block your blessings/It's no tombstones in the desert/I know by now you get the message," Push raps in the unreleased song.
Shortly after the song played at the show, in which Pusha and his brother No Malice walked the runway, Capo posted a video of himself laughing, while seemingly referencing Pusha T's 2013 album My Name Is My Name.
"Let me know if they serious cause my name is my name #Capo," he wrote before adding in his Instagram Stories, "Let me know when they really ready."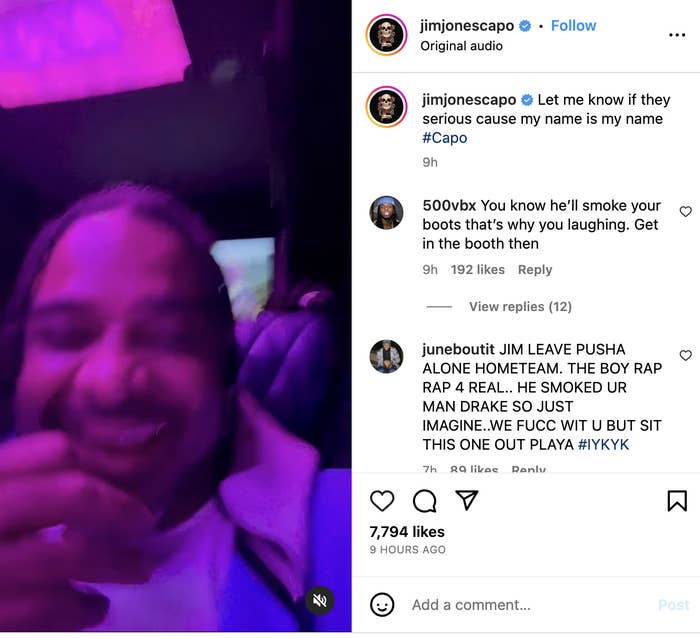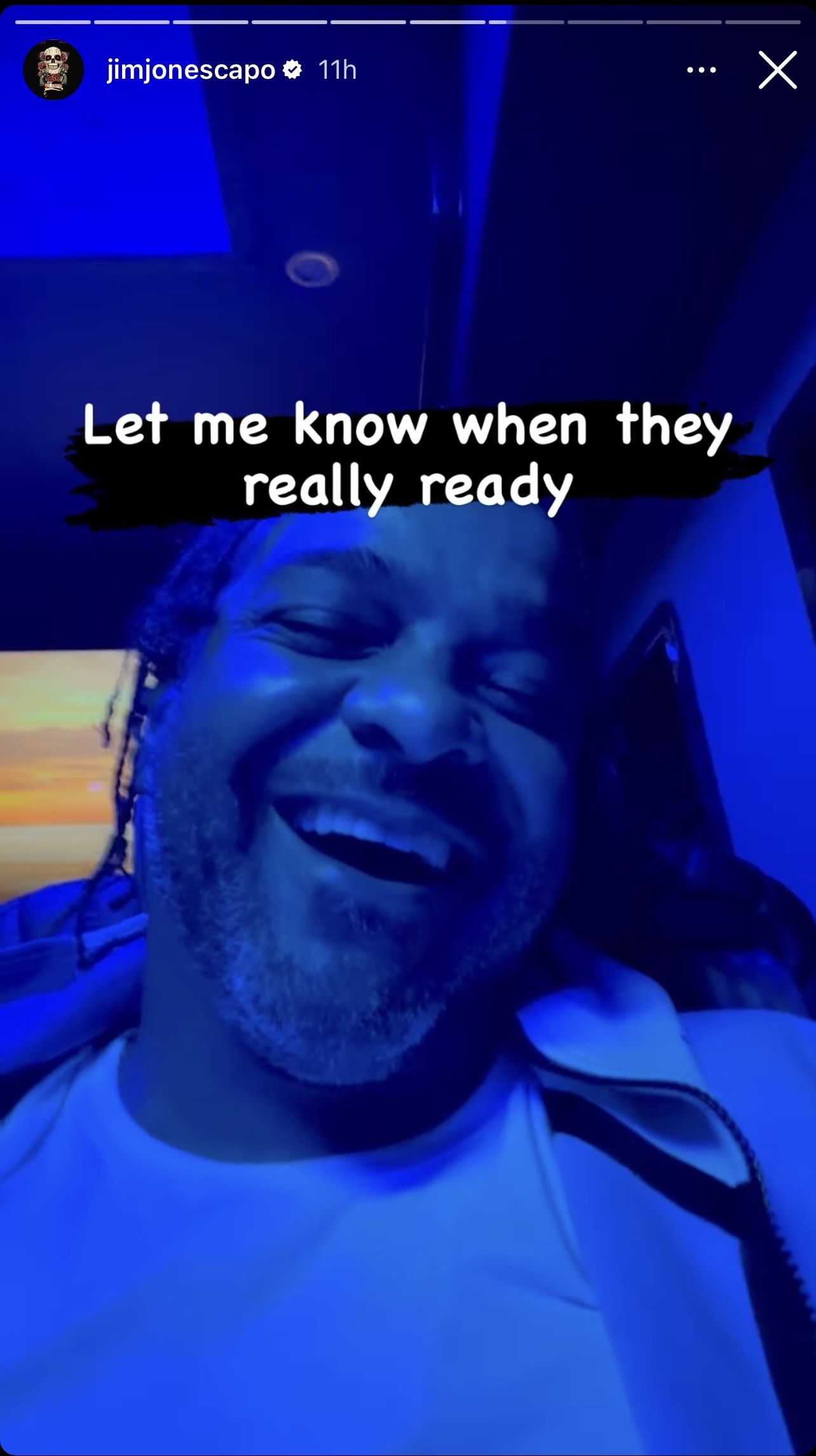 The simmering beef between the two stems from the Dipset rapper questioning the Clipse member taking No. 29 on Billboard's "Top 50 Greatest Rappers of All Time" list that was published in April.
"What has he done that puts him in the greatest rappers of all time besides talk about coke that he probably didn't get himself?" he said on The RapCaviar Podcast at the time. "He's nice as shit. He could rap his ass off, but what has he done?
"Nobody has dressed like him. Nobody wants to be like Pusha T. I don't remember nothing. And let's not be evil, but we don't talk about rap where the n***a that's popping the bitches wanna fuck and the n****s wanna be like."
He added, "I don't know too many n****s in this game that was leaning towards being like Pusha T. Pusha T don't hold no weight out here. He not pushing no shit out here."
During an appearance on The Breakfast Club, Jones went even deeper into his opinion about Pusha T not being a top-tier rapper. According to the Harlem native, people can't even name five Pusha T records off the top of the dome.
"Could you name five Pusha T records?" he asked Charlamagne Tha God at the time. "Could you name five Pusha T records? No. Could you rap to five Pusha T records?
"Could you rap five [JAY-Z] verses if they came on? Could you rap five Drake verses if they came on? You lying because you work at radio. I'm just gonna say that because n***as gonna say Jim went way wildin.'"
He continued, "Shoutout to Pusha T, I love your soul. You my dawg. You not in my Top 50. You might be in Charlamagne's Top 50 and things like that, but you haven't done that much for me in my life."