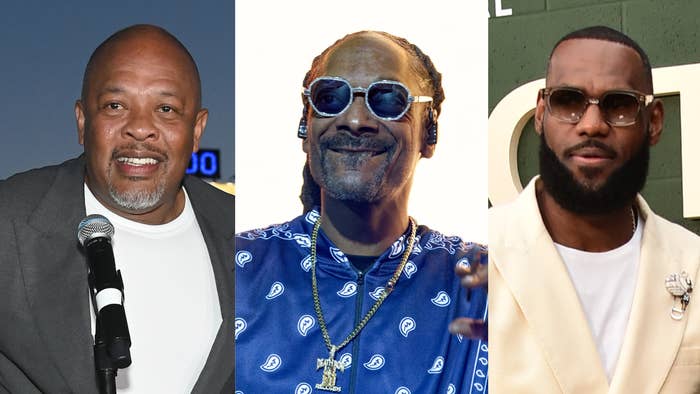 Dr. Dre, Snoop Dogg, and LeBron James were some of the big names that attended U2's show at the new Sphere arena in Las Vegas.
On Friday, the legendary Irish rock band set up shop at the $2.3 billion music and entertainment arena to kick off their 25-show residency called U2:UV Achtung Baby Live at Sphere. According to footage taken from the show, the performance was incredible, given the massive LED screen inside the venue that showed various graphics while the band performed.
While guests were blown away by the visual display, U2 performed some of their most popular hits, including, "The Fly," "Angel of Harlem," "Desire," "One," "Mysterious Ways" and "Atomic Punk."
Guests that joined Snoop and Bron were Bryan Cranston, Sir Paul McCartney, music executive Jimmy Iovine, Matt Damon, Gayle King, Ava DuVernay and so much more. In one video, Snoop fired up a blunt as the show got started.
"N***a came to see U2 man," Snoop said. "We came to see U2 in Vegas, man. You bitch you."
King James wrote, "U2 Opening night at The Sphere in Vegas last night! SIMPLY INCREDIBLE VENUE!! WOW WOW WOW!!"
The Sphere is a construction marvel as it stands 366 feet (111 meters) high and 516 feet (157 meters) wide, with amenities that include nine levels, a customizable stage, a VIP club, and 23 suites.
The idea for the massive structure came from James Dolan, the executive chair of Madison Square Garden and owner of the New York Knicks and Rangers, after he sketched the building on notebook paper.