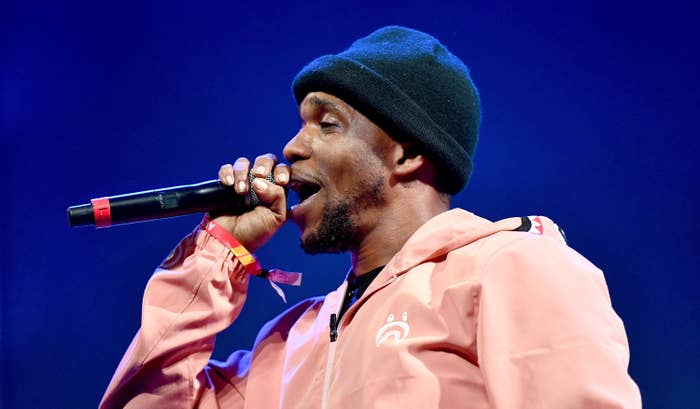 Currensy felt the love at a show recently when a fan threw an ounce of weed at him every time he performed a specific song. 
Last week, Spitta took to his Instagram with a performance video from a fan's point of view showing the rapper in the middle of his performance. Another fan in the video tossed a zip of cannabis at the stage, which Currensy wasted no time stuffing in his pocket with an accompanying head nod.
It didn't stop there, as the fan continued throwing even more ounces at the rapper anytime he heard his favorite song. Currensy claimed that the guy threw so much weed at him that he almost left with a full pound by the night's end in the caption of his post. 
"The homie threw a zip errrtime a dropped one of the records he really wanted to hear haha almost left with a pound haha," the NOLA native wrote.
Currensy could possibly get more zips of weed as gifts from fans when he embarks on tour with Buddy next month. According to another Instagram post, the tour kicks off on May 31 and has the two artists stopping in Sacramento, San Francisco, Seattle, Los Angeles and Chicago.

The 42-year-old is fresh off the release of his collaborative album with Jermaine Dupri titled For Motivational Use Only which was released earlier this month. The project came with seven tracks and boasted features from T.I. and 2 Chainz.