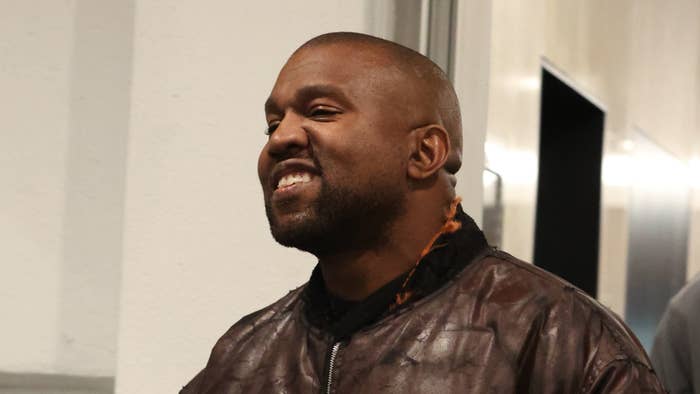 An artist who goes by the name of Donovan, also known as The Canvas Don, has created a fully functional Lego-inspired video game inspired by Kanye West's debut album, The College Dropout.
Last week, Donovan took to his Instagram with a post showing several clips of the gameplay, which featured a Lego version of the rapper roaming around a city and collecting items. In another post, the artist revealed the game's price and the operating system that the game will run on.
"The College Brickout game! Limited amount dropping this Friday! Made by @thecanvasdon and @crushmyex Includes case, CD, and a downloadable game file. Available for Windows and Mac," read the post. The next post showed the game case and the collectible action figure that he also made to tie into the video game.
"This Friday at 3PM EST I'll be dropping some College Brickout figures to go along with the game! See below for more information on the game," he wrote. "Campaign length: 10 mins Game price: $25 Available for M1 Macs & Windows Releases Friday 3PM EST Game and figure sold separately." As of publishing time, the game and accompanying figure sold out.
Kanye West's beloved Yeezy line at Adidas has been releasing several coveted pairs from the iconic line. The drop is part of the brand's ongoing plan to release its remaining Yeezy stock after terminating its partnership with Kanye West in October 2022.
As part of the plan, Adidas confirmed it will donate a portion of the sales to select organizations working to combat discrimination and hate. The Yeezy releases sold directly by Adidas in North America will also come with blue square pins tied to the Foundation to Combat Antisemitism's #StandUpToJewishHate campaign.