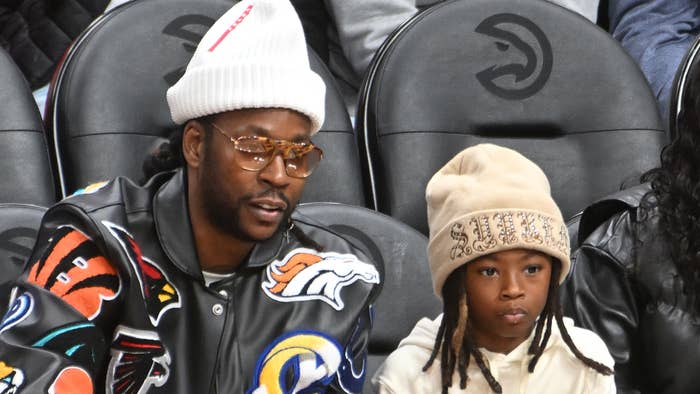 2 Chainz's 7-year-old son, Halo Epps, is unimpressed by his father's rap career, stating he's just a "rich guy in the house."
In a recent episode of the duo's podcast Me & Halo, Issa Rae was a guest and spoke to the Epps about her latest role as Jessica Drew in the new film Spider-Man: Across The Spider-Verse. At one point, Rae asked Halo if he understood the significance of his father as a big-time rapper.
"Do you know who your dad is?" the Insecure creator asked, to which Halo replied, "Yes. 2 Chainz." Rae pressed further, "But who is he to you?" and Halo said matter-of-factly, "My dad. Just a rich guy in the house."
Issa Rae claimed 2 Chainz is "the richest guy in the house," which Halo said in response, "Almost. I mean, yeah." She then asked if he was impressed by his father, and Halo said "no" while claiming he has more money than him. The elder Epps told his son, "My money is your money," and Halo once again ribbed his dad, saying, "Yeah, so I got more money than him, so…."
Issa Rae asked Halo if he likes his dad's music and confirmed he does, adding that his favorite track is "Birthday Song" featuring Kanye West. The 7-year-old also claimed the Epps family raps the song on their birthdays and even on their way to school in the car.
2 Chainz and Halo launched their podcast in June 2022 and cover sports, news, life updates, and more.