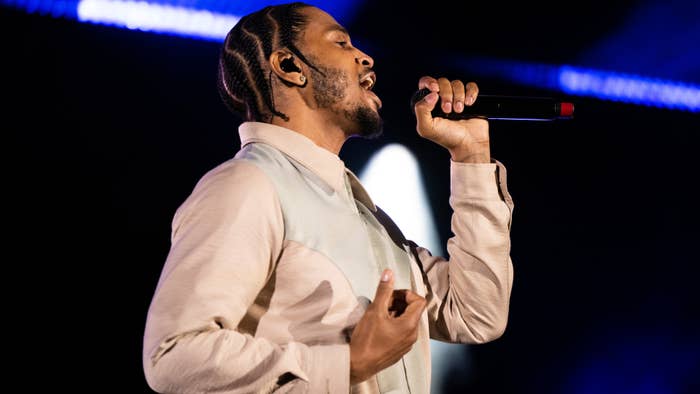 Trey Songz has turned himself in to police custody after he was accused of allegedly assaulting two people at a New York City bowling alley last month.
Per TMZ, the R&B crooner was charged with assault following claims he beat a woman in a New York bowling alley bathroom at the end of November. Sources tell the outlet the singer turned himself in and was booked on said charges before being released. The woman in question was hospitalized for her alleged injuries, and law enforcement sources told TMZ there might be a second victim too, a man who was allegedly struck in the eye by Trey. He reportedly refused medical attention.
Songz's attorney, Mitchell Schuster, has maintained his client's innocence.
"A source close to the investigation informs us that TS has been cooperative with authorities and expects that when all the evidence is reviewed, he will be exonerated," Schuster told TMZ. "This is another instance where those involved try to blame the celebrity with hopes of getting fame or riches."
The lawsuit is the latest legal snag for Songz, who earlier in November had a disturbing civil rape case dismissed after it was determined the statute of limitations had expired before the anonymous woman filed her complaint. The lawsuit was filed by a Jane Doe back in February, with Doe seeking $20 million in damages.
She accused him of allegedly becoming a "savage rapist" at a party in March 2016 following their consensual relationship and accused the 38-year-old of anally raping her. She allegedly begged him to stop throughout the assault, and said she later went to a nearby hospital, and that an examination found there to be "severe anal tearing that could require surgery."