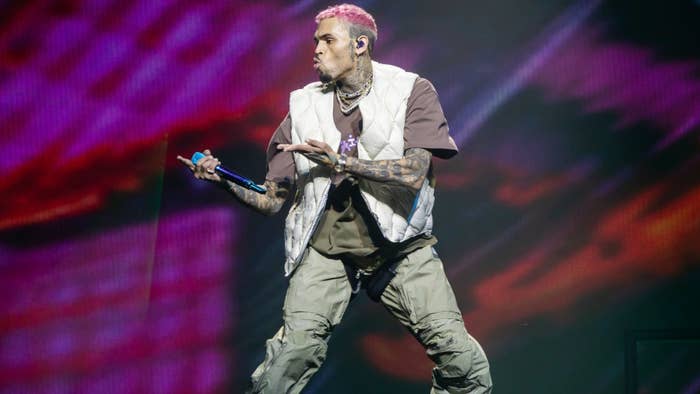 Chris Brown hurled a fan's phone back into the audience after she attempted to record him giving her an onstage lap dance. 
Chris's onstage lapdances have become viral fodder since he resumed doing them on the current leg of his Under The Influence Tour, but the R&B star didn't appreciate how over-eager one fan got when they tried to record the experience.
In the clip, which was shared on Instagram by The Neighborhood Talk, Breezy is seen performing his 2007 bedroom smash "Take You Down," as the lucky party has her phone out in an attempt to capture the moment. Without skipping a beat, Chris Brown is seen gracefully snatching the fan's phone from her hand and flinging it into the crowd. Luckily for her, she was able to retrieve her phone at the end of the show.
Chris Brown addressed the incident on his Instagram Stories, writing, "Fuck dat phone."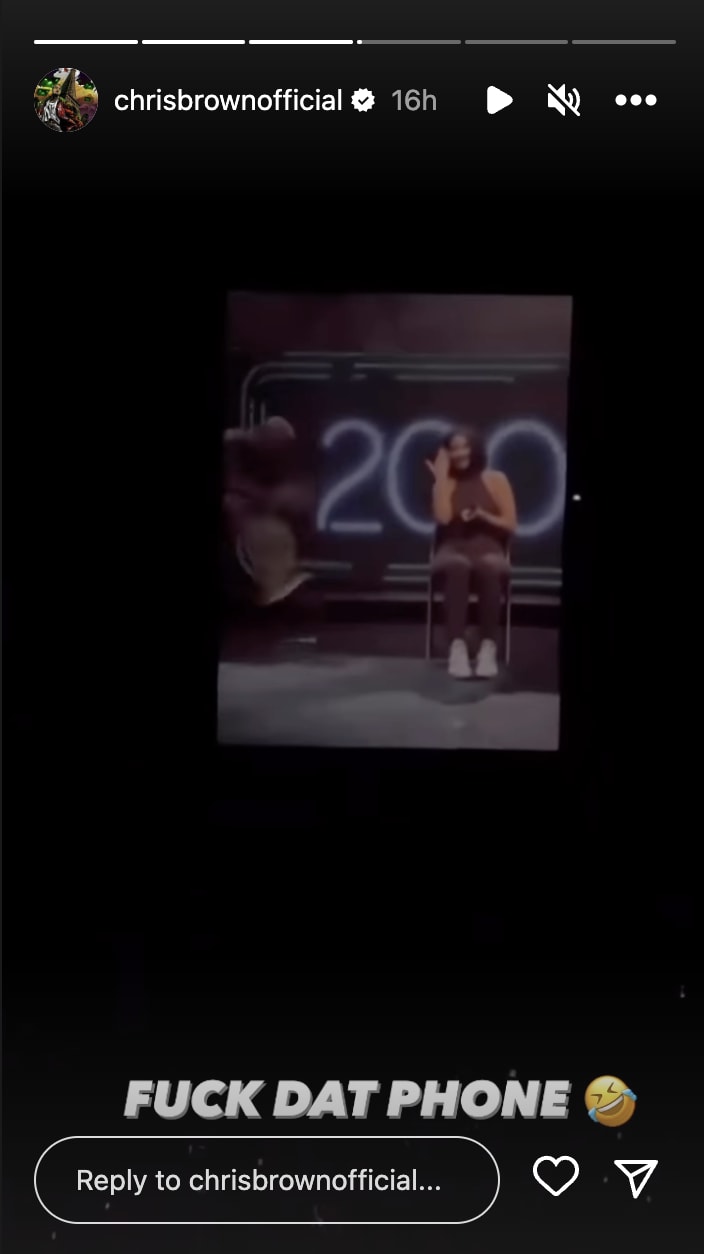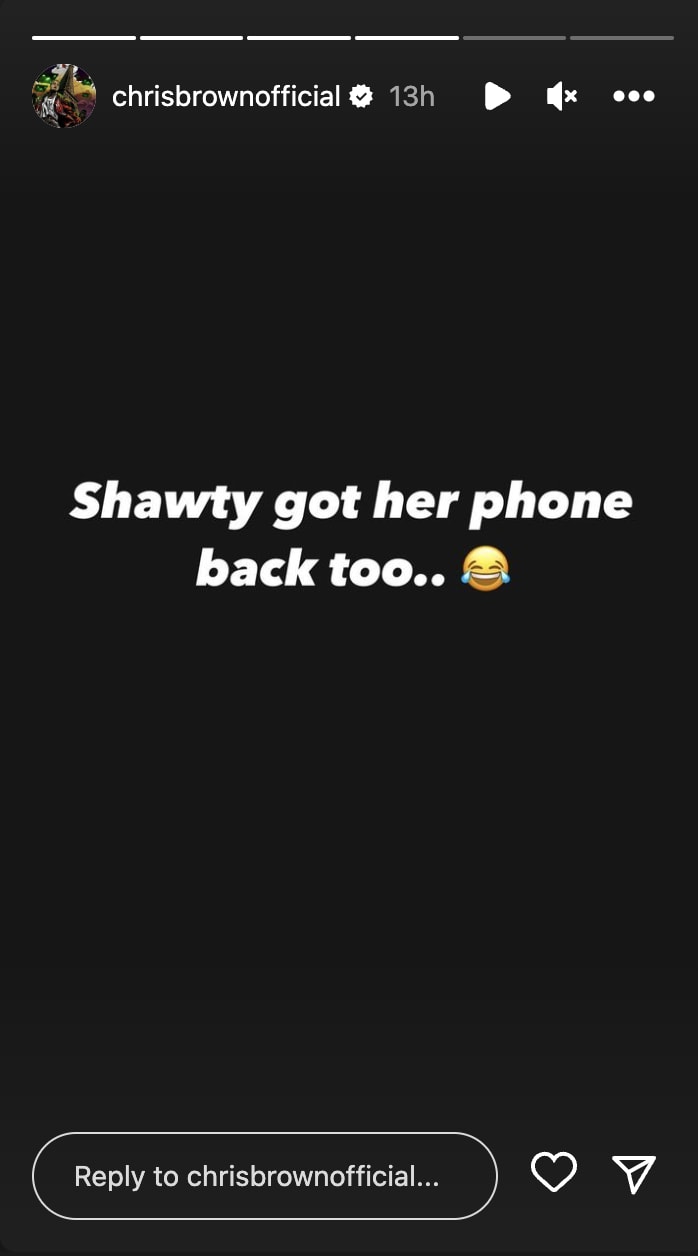 Breezy is surprisingly not the first artist to toss a fan's phone back into the audience. During a rowdy performance at last year's Wireless Festival in London's Crystal Palace Park, Lil Uzi Vert took a fan's phone that had been thrown on his stage and hurled it into the air, allegedly striking another fan in the process.
A "source close to the situation" later told The Shade Room: "During Uzi's set at Wireless Fest, fans threw multiple cellphones onto the stage and inadvertently struck him. He merely attempted to clear the phones from the stage, avoid slipping and safely continue his performance — he never intentionally directed it at a specific individual."
Baby Keem also clowned a fan who had thrown their phone on stage, recording multiple trolling videos on the device before somehow returning it to the fan.
"N***a, why the fuck you throw your phone on the homie's stage?" Keem asked into the camera while backstage at a show where Kid Cudi's "Pursuit of Happiness" was warming up the crowd. "Now your phone mine. Yeah, n***a. Now your phone is mine."
Most recently in January, Fat Joe took a moment to criticize people who were on their phones during a concert, and demanded those fans start living in the moment.
"If you go to a show, and you pull your camera out and you're recording, you're not really in the moment," Joe said. "You're recording what's going on. You're not enjoying it. If you know how to live in the moment."
He added: "Put some fire signs if you understand what I'm saying. If you don't then you lost, because this social media got n***as lost."
As for Brown, he most recently linked up with Chlöe Bailey for her new song " How Does It Feel." Listen to it here.