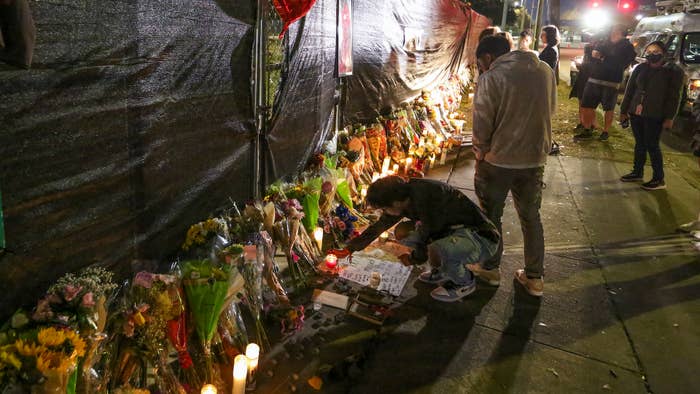 Attorneys Ben Crump and Alex Hilliard held a news conference on Friday morning to announce the filing of more lawsuits from over 200 attendees of Houston's Astroworld Festival last weekend. They have reportedly filed 110 lawsuits and are planning on filing 90 more.
The announcement took place in front of Houston's Harris County Civil Courthouse, and comes as Bharti Shahani, who was first declared brain dead and then passed away on Wednesday, brings the festival death toll to nine. A criminal investigation is underway, and Crump and Hilliard's lawsuit will join at least 46 other lawsuits that have been filed in the state seeking damages.
The fallout from last week's festival has been swift and filled with conflicting information. Initial reports first published by TMZ and other outlets claimed that an attendee was potentially injecting people with drugs via a needle, a claim that Houston Police Chief Finner walked back on Wednesday after investigating.
Said claim was made by a security guard who said that he felt a "prick" in his neck prior to losing consciousness. Finner said that the security guard was instead hit in the head with a foreign object which caused him to lose consciousness. "A lot of narratives right now. A lot of them on social media and even last night," Finner said during a press conference. "I think that all of us need to be respectful of the families and make sure we follow the facts and the evidence. And that's what we're trying to do here in the Houston Police Department."
You can watch the press conference below.